MERCATO MAYFAIR
@mercatometropolitano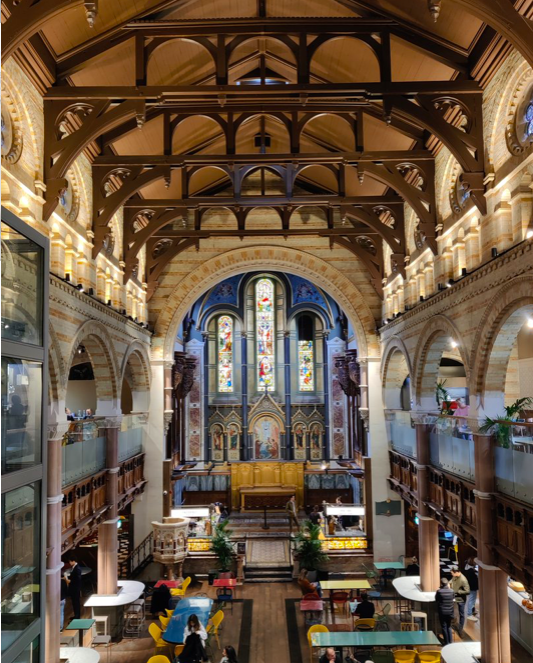 Places you must visit in London! My friend and I headed to Mercato Mayfair in the heart of Mayfair. It's a foodie extravanza in the utterly beautiful converted St. Mark's Church (Grade I listed).
What's to love? Well the atmosphere is laid back and buzzing at the same time; the music has you swaying and tapping your feet: the choice of fabulous eateries is vast and affordable; great cocktails and wines on offer; and it's warm!
Sooo many delicious cuisines to choose from, I went for the Tagliolini truffle sauce recommended by @stanleytucci – it didn't disappoint. Booking is optional, but it does get busy. Check out the basement vaults, lots of bars and spaces to sit and eat down there too.
Nearest tube station is Bond St.