ATHENS BLOG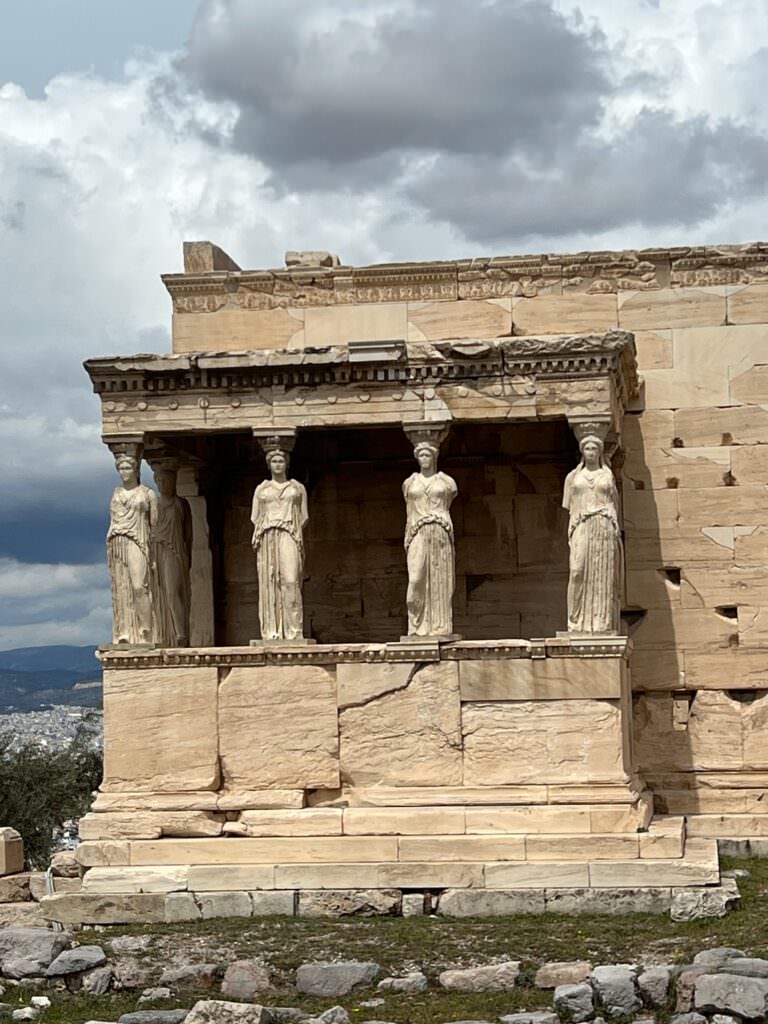 During the Easter holidays, early April, we booked a holiday for five nights in Athens and two nights in Hydra. The temperature ranged from 9 to 19 degrees, and our weather apps were wildly inaccurate. Thankfully, we got lucky and had glorious sunshine with some light rain. I highly recommend packing lots of light layers and comfortable shoes. We didn't use taxis or the Metro as we were happy to walk, clocking up an average of 20k steps daily, so we didn't miss any sites, and it was a great way to soak up the atmosphere of this beautiful city.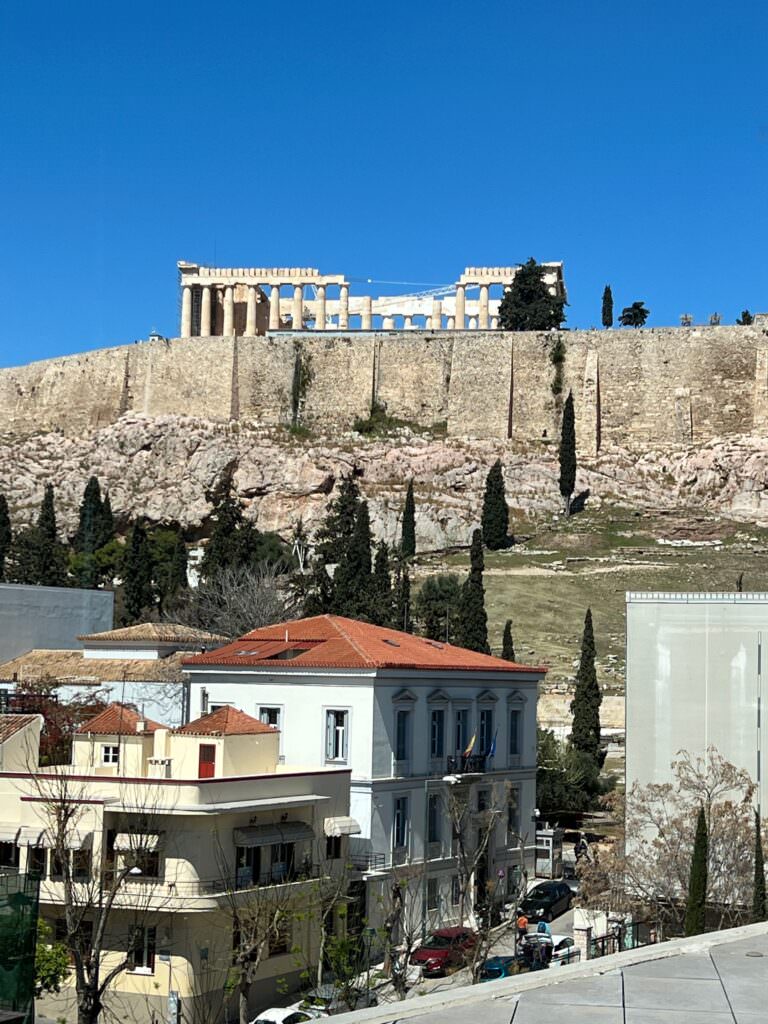 As the capital city, Athens was at the heart of Ancient Greece, a powerful civilisation and empire. The city is still dominated by 5th-century BC landmarks, including the Acropolis, a hilltop citadel topped with ancient buildings like the collonaded Parthenon temple. This historical city has just over 3 million inhabitants.
I wanted a cost-effective way to see the beautiful sites of Athens, my first ever visit, and I came across this website called Tiqets. We didn't buy a combined ticket for other sites as we wanted to 'play it by ear' with what the teenagers wanted to do.
With two teenagers in tow, we ensured our hotels served breakfast until 11.00 am; it's hard to get them started in the morning! We would then set off for our day's excursion at about noon, returning to the hotel at 4.30 pm to drop them off as they wanted to do 'homework', and Tom and I would pop out again and meet them for supper at about 8.30 pm.
We are a family of foodies, and we all love trying different cuisines; it's a top priority when deciding where to go on holiday. We are lucky our children LOVE to experiment and try new things, so we tend to eat the local cuisine in the city or country. However, the teenagers occasionally snuck in the odd burger, chips, or pizza!
Click here to watch the videos I put together on Instagram.
Athens accommodation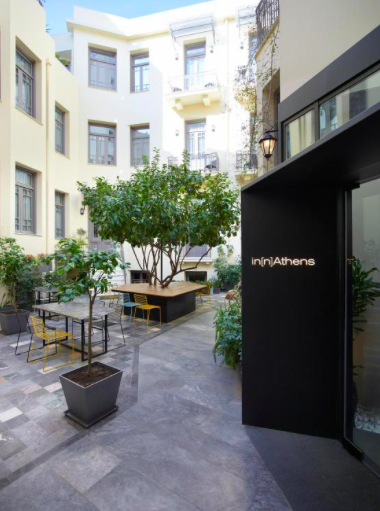 Inn Athens
I highly recommend this hotel located in Plaka's safe and trendy neighbourhood. The rooms are lovely, and the breakfast is utterly delicious. As well as a great buffet, there's a menu of specials; we loved the vegan tacos, white omelette and open pastrami sandwich. Here's a link to an article about the hotel in The Telegraph.
Things to do
With so many unique historical sites, museums, parks etc., we made sure we saw and did things that all the family would enjoy, as too many historical sites would have pushed my teenagers over the edge!
We booked online for Acropolis tickets from Tiqets, and they also do combined tickets for other historical sites. The prices are competitive, and tickets are emailed so you can have them scanned at the sites.
Not mentioned in guidebooks, but a friend tipped me off; the Mount Lycabettus funicular was worthwhile. The cost is €10 each (up and down), and the views at the top were breathtaking. There is also a cafe for drinks at the top, which we didn't visit.
Places to eat
Too numerous to mention, and we found the portions were huge! So between the four of us, two starters and two mains worked well. If the teens were still hungry, we ordered more (and dessert), but I loathe wasting food! Most restaurants are mid-range, with one splash-out meal as a treat. The salads, vegetables, fish dishes, dips and grilled meats were sensational, and we ate some fantastic meals. I have only listed cafes and restaurants that we gave 8 out of 10 and above!
For stunning views of the Acropolis at night, a cocktail and ambient house music, head to A for Athens rooftop restaurant. We arrived at the restaurant at 10.30 pm due to a late landing at Athens airport, and we all ordered a salad for a starter as we weren't that hungry. They were huge and delicious too.
We had lunch on the terrace of the Acropolis Museum café, which had lovely views of the Acropolis.
Psaras Tavern one of the oldest in Athens, had the most delicious taramasalata and grilled meat and fish.
For €18 each, Tom and I did wine tasting at Brettos; excellent selection of wines, and it's only until 6 pm.
We had a cheeky drink (and snack) at Ydria a Greek restaurant. It was relaxed and informal, and the teens loved it.
By the glass next door to our hotel Inn Athens, for a delicious supper. However, at lunchtime, it's very quiet and not much atmosphere. Better in the evening.
Dopios was another family favourite – great atmosphere, service and food. We sat outside under heaters. My only criticism is the Greek music was playing far too loud and detracted from the meal's enjoyment.
A cocktail at the luxurious Hotel Grande Bretagne is a must. It's so beautiful and takes you back to bygone days. After an €87 million makeover in 2004, it's no surprise it has earned its place as one of the world's best hotels where the rich and famous come to stay.
Other things I loved about Athens
The cats! I'm a cat lover, and there are many in Athens. They do beg at the table in restaurants but are friendly enough.
I loved the temperature in April, though the low twenties would have been ideal. Nevertheless, I would not want to be here in the sweltering heat, so avoid July and August; there is no shade at most historical sites.
Beautiful jacaranda trees everywhere.
It's a lovely city to see on foot. You might need a taxi or Metro if you're going further afield. You can get to most places on foot in 30-40 minutes. It's €46 flat fare from the airport into central Athens.
The Athenians are friendly and helpful and are super proud of their city.
Our neighbourhood, Plaka, felt very safe, especially walking back to our hotel at midnight.
Let me know if you're planning a visit to this wonderful city. Here's a video to show you what I wore for this Easter break. I've also written a blog on Hydra, where we stayed for two nights on this trip.
Finally, none of this holiday was gifted.
Anita xxx