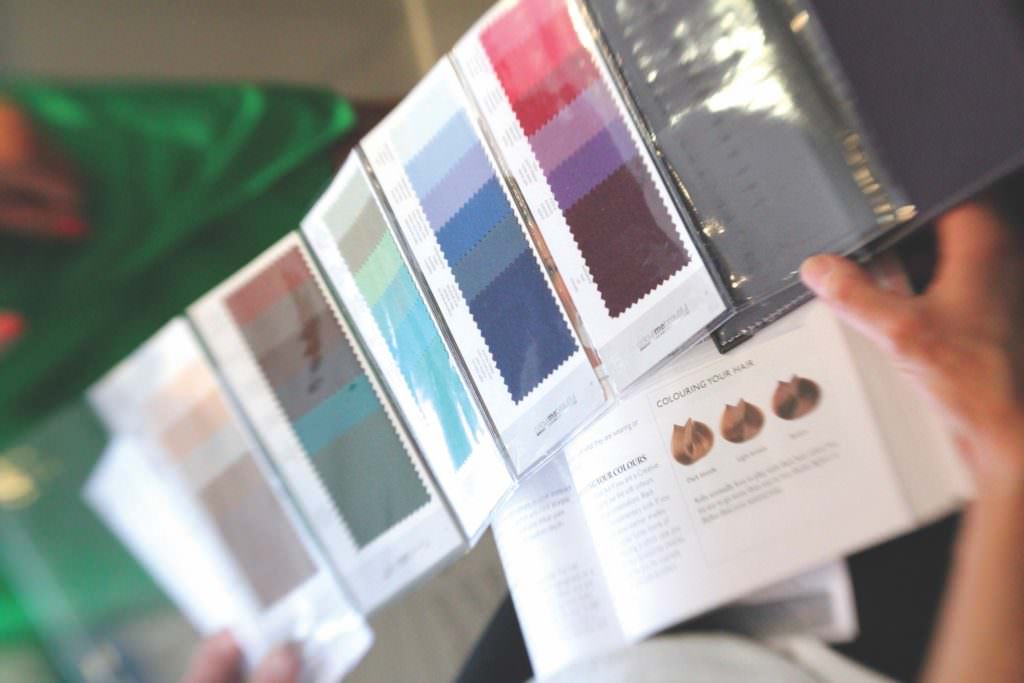 Colour Zoom consultation
Modern technology means that distance is no longer an obstacle and this is a service which has been popular during lockdown as clients still want to look their best.
Part one: call one
The consultation is in two parts and lasts a total of one hour.  Prior to the first part, you will send me some headshots, taken in natural light and without make-up, after which we schedule the first Zoom conversation.  During this thirty-minute call, I establish your colours by asking a series of questions regarding your skin-tone, hair and eye colour.  I also talk you through the science of colour and how it relates to you.  After this I will post you a personalised colour wallet (worth £65).
Part two: call two
Once you have received your colour wallet we schedule the second call, where I explain in detail your personalised colours.  I talk you through the difference between neutrals and colours; how best to wear those colours near your face; how to combine colours; how to sort out colour in your wardrobe; choosing fabrics; how to tie scarves; and whether gold or silver jewellery suits you best.  I will also give some basic advice on make-up.
The cost of the consultation is £200.  This includes an hour of my time, your colour wallet, a colour/style book and postage and packaging.
Colour Consultation at my studio
As your image consultant in London and Surrey, this is one of my most popular services where you'll come to my studio for a one-to-one. Wearing colours near your face that complement your skin and hair tone will make you look younger, healthier and fitter and will give you greater confidence.
A colour consultation will demonstrate
why certain shades flatter your natural colouring more than others
how to wear and combine colours
how to co-ordinate your existing wardrobe and achieve more outfit combinations without buying more clothes
where to shop to find the colours that suit you this season
the best make-up shades for you
the best jewellery for your colouring.
A consultation lasts 90 minutes and you will leave with a personalised 42-colour wallet (included at £65) to use when you go shopping.
colour consultation: £275, 90 minutes
Style Consultation
Knowing what looks great on you isn't always easy to figure out. A style and image consultation will determine the best styles and fabrics for your body shape to help you look great and feel confident, whatever the occasion.
I will offer advice on where to shop to achieve a perfect fit for your particular body type, and I will give you tips on how to develop a co-ordinated wardrobe that you will get maximum usage from. All of this will be summed up in a style workbook (included at £15) which you will take away with you for future reference. There are some useful articles on my blog page.
style consultation: £365, 2.5 hours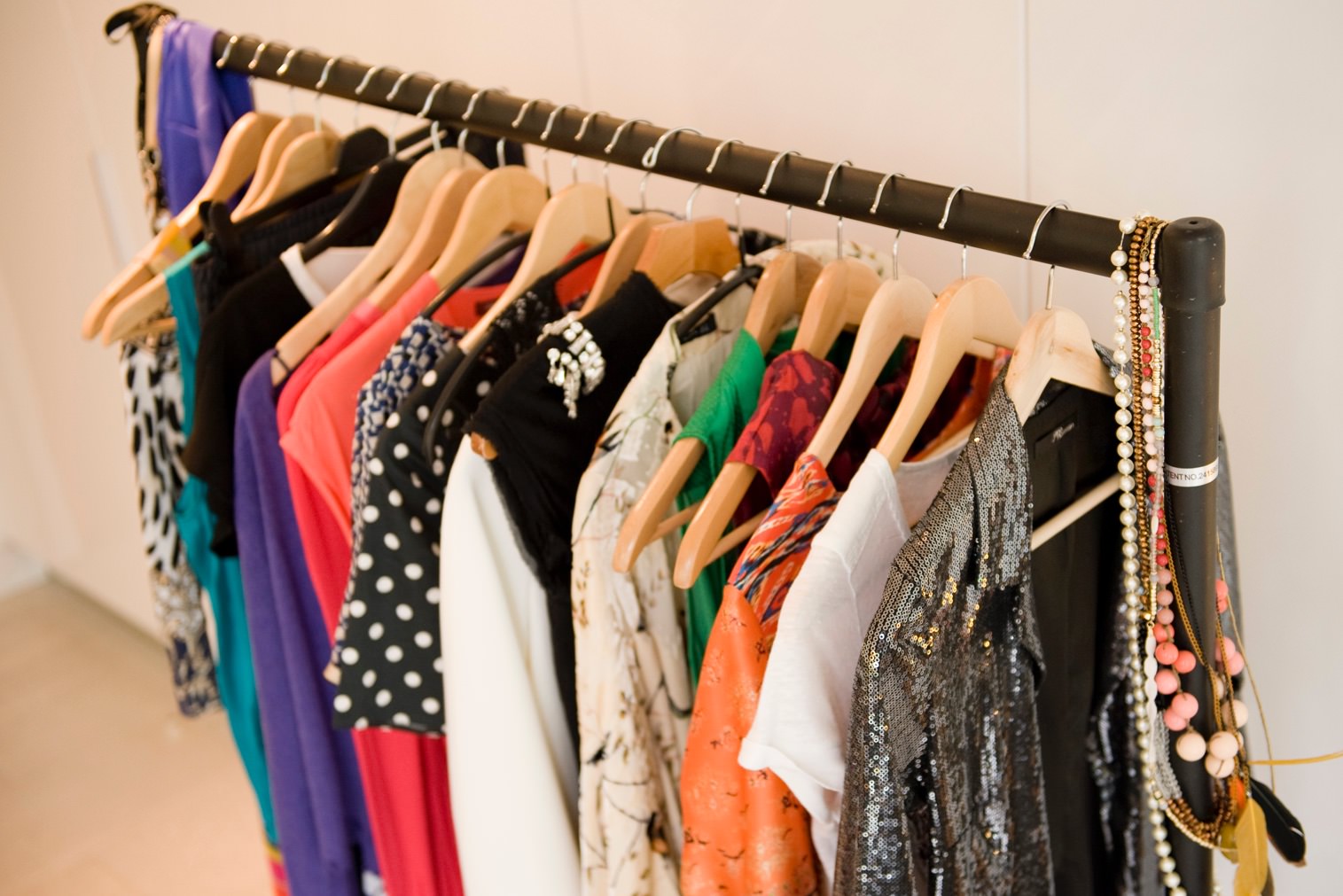 wardrobe consultation
For when you need a fresh perspective and a new set of eyes on your wardrobe. Based on your colouring, body shape, lifestyle, personality and budget, I will visit you in your home and help you refine your existing wardrobe. I will then provide you with a precise shopping list (by item, colour and where to buy) to help you plug the gaps. Don't be one of the many women who wear only 20% of their clothes 80% of the time!
wardrobe consultation: £140 per hour

menopause makeover
The majority of my clients fall into the 40 to 60 age range. And it's their feedback and concerns about the effects of the menopause that has been the catalyst behind me offering this new service. I've seen hundreds of women for one-to-one consultations relating to some or many of the symptoms of the menopause. Remember, life begins at 50 and I'm here to make sure you look colourful, stylish, appropriate and current, whatever you're going through.
£560, four hours at your home.
There's so much to say about this new service; please click here to find out what's involved and how I can help you.
Read full details about the service.
image sourced from https://www.windsorwomens10k.com/why-run-a-10k-in-your-40s/
Personal Shopping
Before we meet at a shopping location, I establish exactly what it is you need to buy and why – either by telephone, email, Skype or in person. I usually arrive in advance to assemble items ready for you to try on. There is absolutely no pressure to spend more than you can afford. While we shop I will go through the basics of style and colour to help you create a focused, honed and complete wardrobe full of great things to wear.
personal shopping: £140 per hour