colour and style for you and your home
Hello! I am thrilled to welcome you to my website. I'm here to help you transform the way you feel through colour, styling and menopause guidance. You'll thrive and have bags of confidence once you have your own 'toolkit'. Your personalised 'toolkit' factors in your colouring, style personality, body shape, proportions and lifestyle etc. I'll guide you to provide solutions to any of your personal styling concerns by giving you a plan/toolkit that ends in success: more confidence!
your personal stylist
one-to-one or on-line consultations to help you feel and look your best
your home stylist
helping you add colour and style to your home
Blog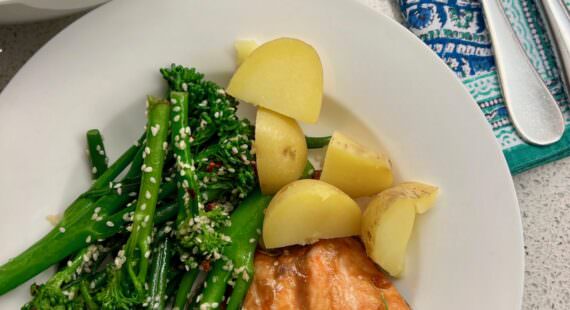 My daughter spurred me on with this recipe. Her love of salmon was waning, and I needed to make it more flavoursome. I came across a BBC Good Food recipe which I adapted. Now that she can't get enough of this salmon dish, she has printed out the recipe and made it for her grandparents. It is so delicious the next day as a cold lunch. I served the fish with miso broccoli and new baby potatoes in this video. It's so simple, quick, flavoursome and nutritious.
Read More

›