valentine's day tablescaping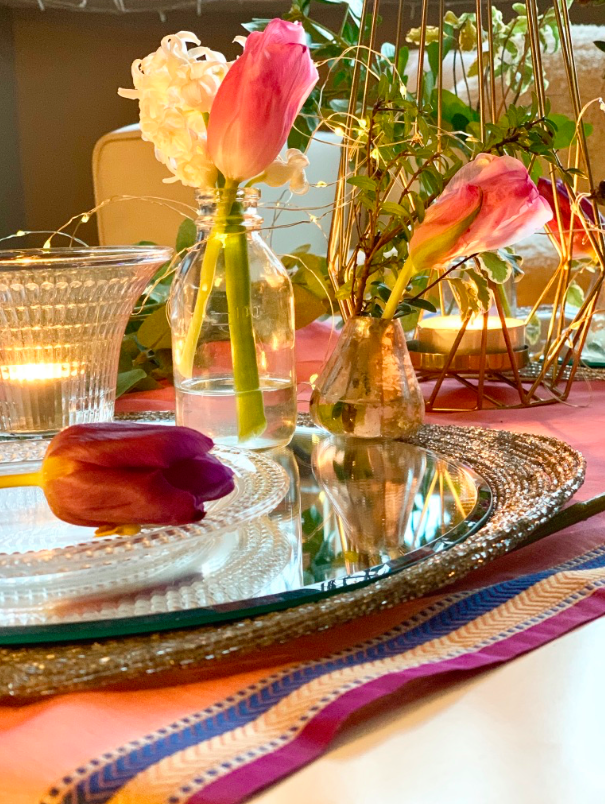 💗 On 14 February 2001 Tom proposed to me in Fort Cochin, India. It was unexpected, who'd want me with all my baggage?!? I remember feeling overwhelmed and shed many happy tears.
💗 I was 27 when we met, my life before had been turbulent, one day I might explain, for now I'm journaling. On Insta we generally only share parts of our lives we're willing to put out there in the public arena and it's important to stress that behind the scenes, there's no such thing as the 'perfect…' this that or the other.
💗Anyhoooo, I know I've struck gold with Tom and the litmus paper test…he NEVER EVER moans about stopping the car whenever I need a pee! 🤣🤣🤣- now that's true ❤️.
💗 Regardless of how you're spending Valentine's Day, may it be full of loveliness for you.
DETAILS:
Dress (old) @sandroparis