the beaumont – colony grill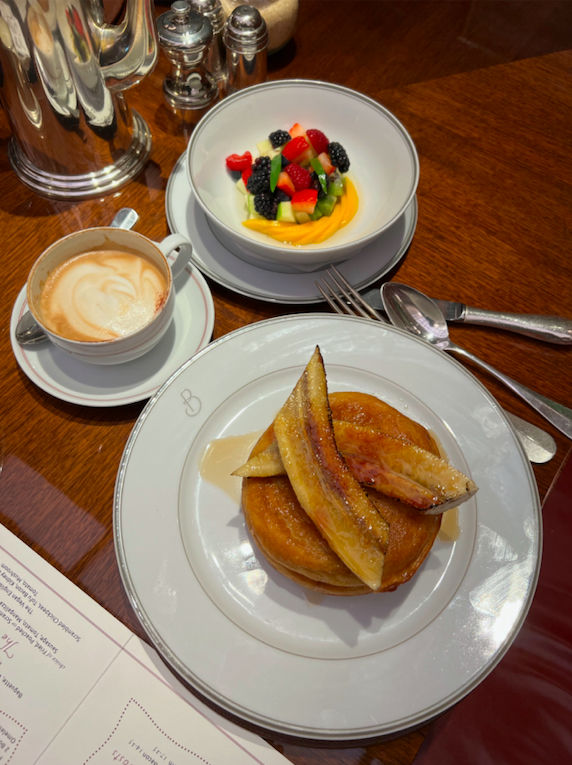 A day poodling around London starting with breakfast at The Colony @thecolonygrillroom at The Beaumont Hotel in Mayfair @thebeaumontldn We loved the decor – old fashion British glamour.
I had delicious pancakes with a fresh fruit salad and Tom had a hearty full English. The staff were so friendly and kind.
If you're in London, I highly recommend The Colony before you start a day's shopping or mooching.
PR INVITE
CLICK HERE TO WATCH VIDEO AND DETAILS