Blazer v. Bomber
Navigating Autumn weather can sometimes be tricky here in the UK as it changes so often (sometimes within the course of a single day!).
It usually isn't cold enough for a heavy coat yet but you still need an outer layer to keep the chill out until the temperatures really start plummeting.
This season there are a lot of lighter weight outerwear options: unlined coats, a trench coat or mac and I thought I'd give you the lowdown on a couple of other key outerwear trends: Blazers and Bombers.
Blazers 
Blazers have been a staple of many a chic wardrobe for several seasons now and they're back again for Autumn 2018. You could follow the 'Tweed' trend and buy something checked; or go for a wool, cotton or cord blend blazer with some structure; or how about velvet? Here are my three favourites for you and needless to say Massimo Dutti has got a fabulous and broad choice this season:
Checked: You could go for a 'Tweed' look with a windowpane check or something a bit more subtle with a smaller weave and heather-like colours. These blazers from Joules at £169: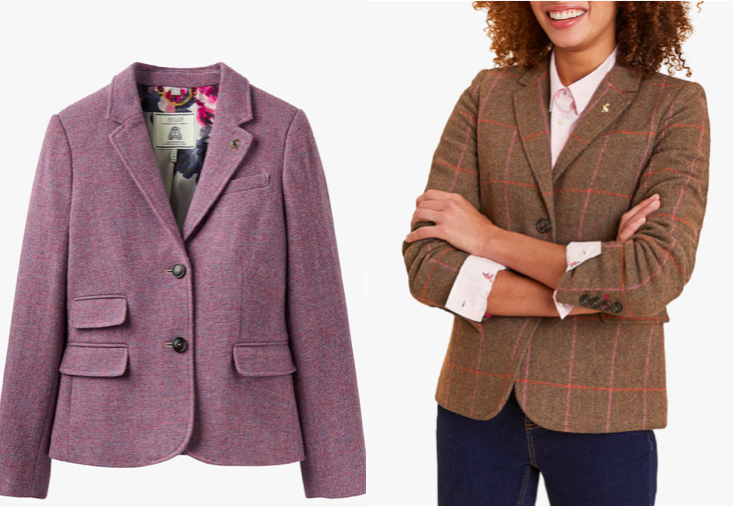 Wool blend: If you haven't invested in a blazer before, keep it neutral so it will work well with lots of outfits. This textured slim fit jacket is £169 from Massimo Dutti: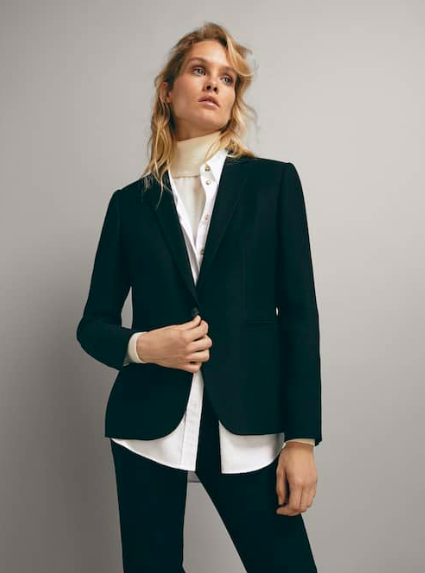 Velvet: Three gorgeous colours from Massimo Dutti and great value for £139. I would wear this with a white T or cream polo neck and dark jeans for a casual look; a crisp shirt and chinos for smart casual; and over a jumpsuit or dress for evening wear. Remember, you want to get as much wear from this beautiful jacket and don't save it for best!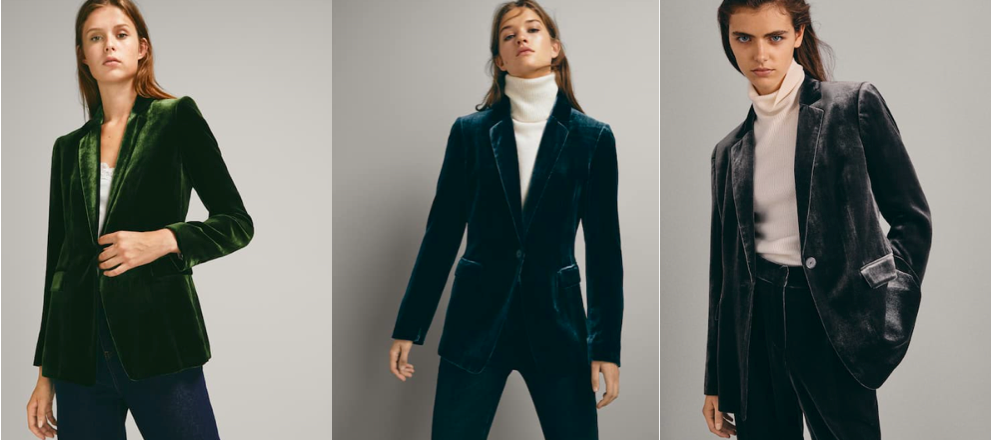 Wear it if… you fall into the Classic, City Chic or Romantic style personality categories. A blazer will give a polished feel to your look and never goes out of style. Just ensure that whether single or double-breasted, structured or unconstructed, your blazer works with your body shape.
Pair it with… skinny jeans or tailored trousers for a smart/casual look, a skirt and lightweight top/blouse for a more formal feel or do as the fash-pack are doing and layer a medium-weight hoodie underneath for a more laid-back feel.
Finish your look… by adding delicate layered necklaces, a statement ring or tasselled earrings to bring your outfit up-to-date and inject some personality.
Bombers
Bombers are the cool-girl outerwear choice for Autumn and with so many colours, patterns and embellished options available you will be spoilt for choice. However, I would keep it understated and have all the fun with the outfit underneath. That way your bomber won't date and you'll be able to wear it for a few years. Here's one of my favourites which is exclusive to John Lewis by Hush at £145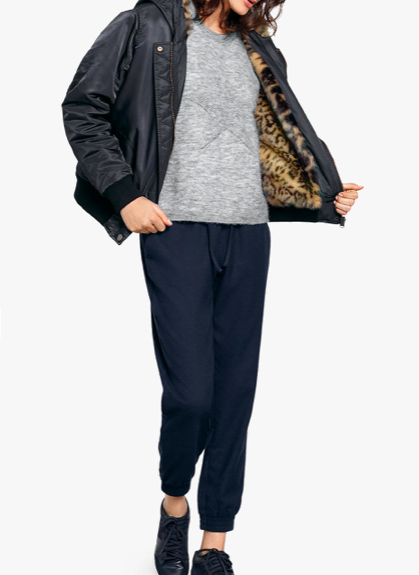 Wear it if… you fall into the Dramatic, Creative or Natural style personality categories. A bomber jacket gives your look a laid-back feel and works with so many different looks, meaning you'll reach for it time and again.
Pair it with… anything and everything! Keep your look eclectic and interesting by mixing your bomber jacket with everything from jeans to maxi skirts, boho dresses to mini skirts and everything you can think of in-between.
Finish your look… by opting for a little interest. There are many embroidered options available (flowers, sports logos, etc.) or you could choose a bomber with an interesting lining such as this one. The choice is yours, so go as eclectic and show-stopping as you dare!
Best wishes
Anita xxx
A couple of related blogs for this season which you may be interested in reading:
Autumn Winter Fashion Trends for 2018 part one