flower power
Oh boy, oh boy, am I excited that it's March and Spring is finally here! Seeing beautiful seasonal flowers spring into action gives me hope for a brighter and more colourful year. Roll on 8 March, when my teens will be back at school after three months at home.
For March, my focus is florals. Fashion and homeware trends love florals and all the interesting ways in which they feature in textiles and accessories – for you and for your home.
With Mother's Day on Sunday 14 March how about a floral gift for someone special or for yourself? I'm a big fan of self-gifting!
Floral Fashion
There are a couple of things to bear in mind when choosing the perfect florals for you:
The colour; that's where it all starts. Make sure the background or print is in your most flattering colour.
The scale: beware the size of the flowers. If you are a grand scale, opt for larger flowers; petites need smaller, neat florals. As a petite you don't want the print wearing you!
The silhouette: choose the silhouette that most flatters your body-shape. Consider neckline, shoulders, sleeve- and hem-length, too.
Floral accessories or clothes? Maybe you feel floral clothes don't match your style personality. If so, you might like to consider floral accessories.
So, this Spring, don't be a wallflower and get into full bloom!
Here are some of my favourite floral items for you and your home.
Need help choosing clothes in the most flattering floral colours and silhouettes for you? Except for personal shopping, all of my one-to-one services will resume from 8 March. Government guidelines allow me to work within other people's homes and I will be taking a Covid test before each appointment as an added safety measure – I am lucky to have a non-symptom test centre near where I live in Kingston.
Link to all my on-line personal, home and business services
Link to all my 1-2-1 personal, home and business services
Wishing you a wonderful March,
Anita x
Floral fashion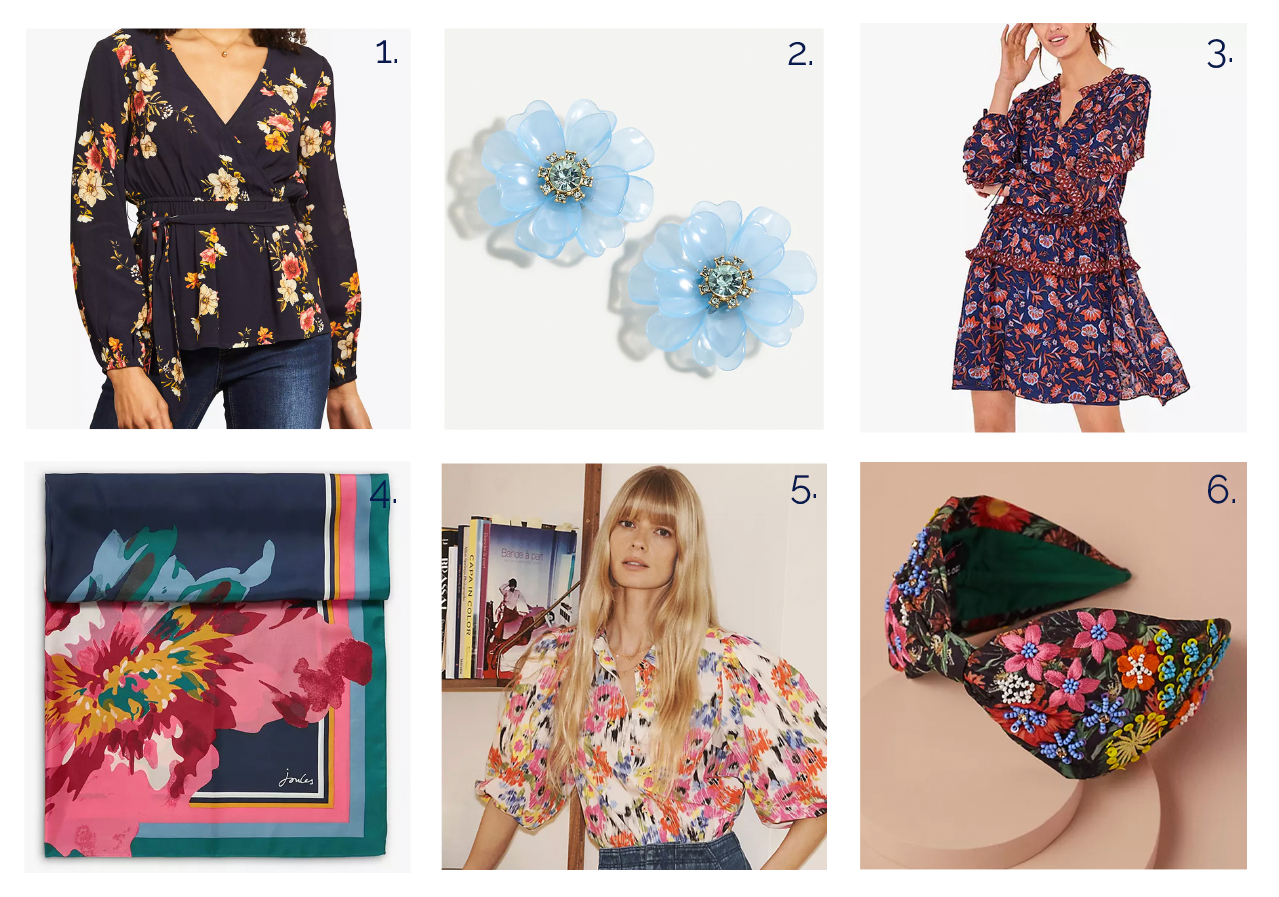 Floral Fashion
Florals for your home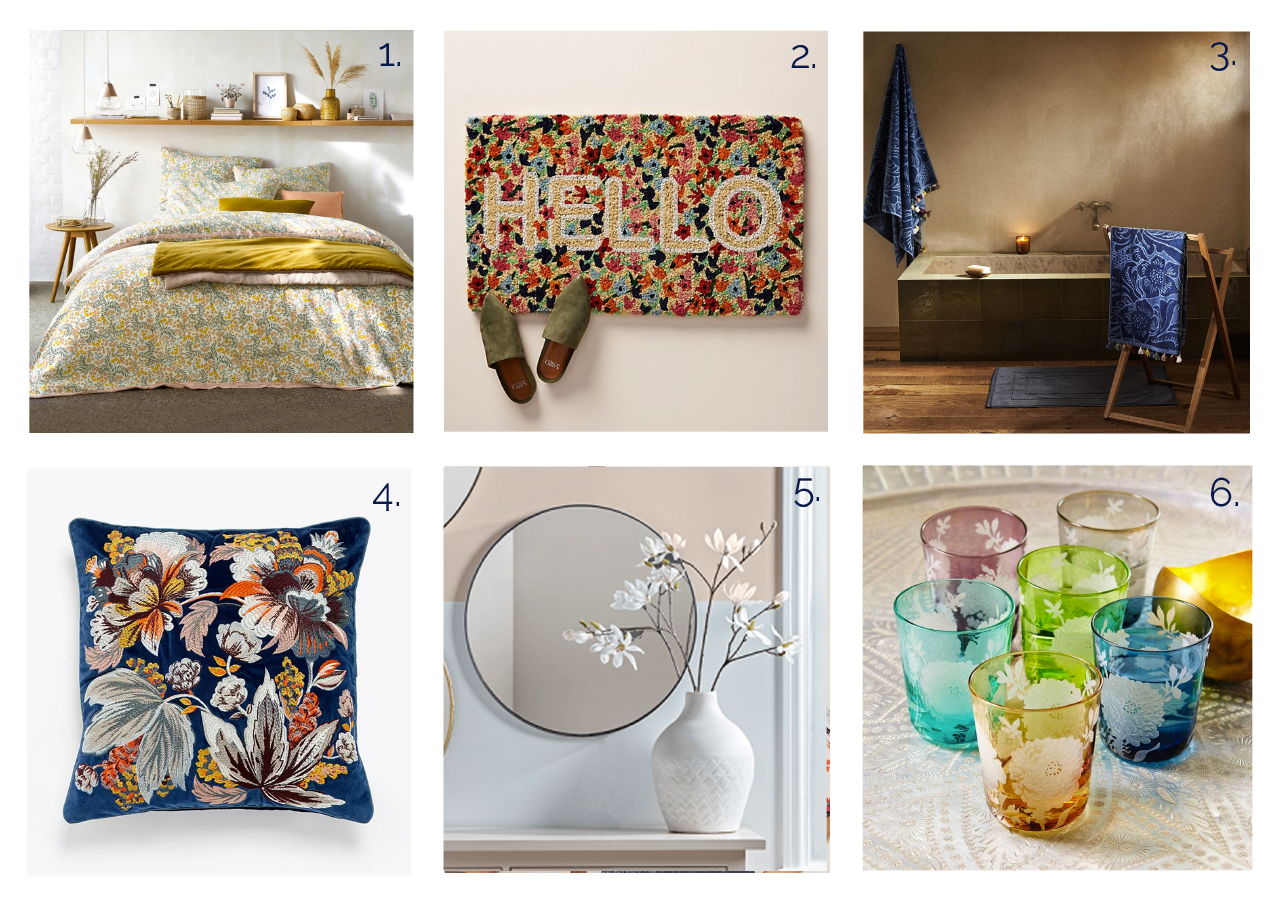 florals for your home