❤️ SHOPPING IN PARIS ❤️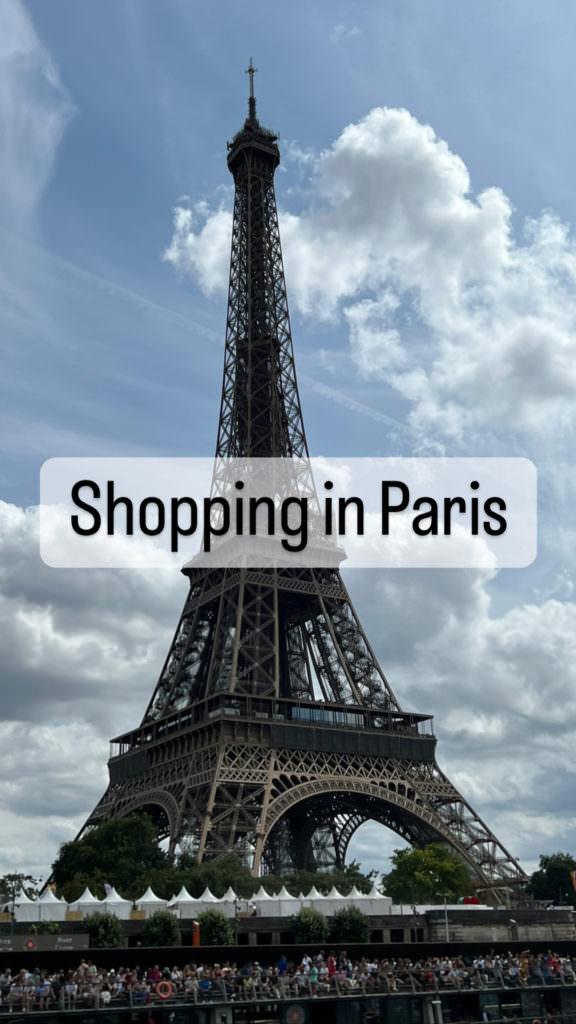 I'm heading to Paris today and I've popped this together for you, nine of my favourite places to shop, for all budgets.
CLICK HERE TO SEE FULL ARTICLE
1️⃣ Le Bon Marché Rive Gauche
7 arrondissement. The oldest department store in Paris. It's pricey and the food hall is exceptional.
2️⃣ La Samaritaine
1 arrondissement. Gorgeous Art Nouveau building, recently opened after a long refurbishment.
3️⃣ Beaugrenelle shopping mall
15 arrondissement. Close to the River Seine and 10 minutes walk from the Eiffel Tower. It is one of the biggest shopping malls in Paris.
4️⃣ Le Marais
4 arrondissement. Eclectic shopping experience between iconic designers, vintage spots and concept stores. Fashion for all budgets and lovely independent brands to seek out.
5️⃣ Galerie Vivienne
2 arrondissement is one of the most iconic covered arcades. You can admire the colourful mosaics and the beautiful glass roof. There are many shops: ready-to-wear boutiques, tea rooms, gourmet food boutiques, grocery shops, old bookshops and much more.
6️⃣ Galeries Lafayette
9 arrondissement. Upmarket flagship store on Boulevard Haussmann.
7️⃣ Flea market, Porte de Clignancourt
18 arrondissement. The largest market of antiques in the world.
8️⃣ La Vallee Village
Outlet shopping and home to more than 120 boutiques and a 40 minute train journey from Paris.
9️⃣ Merci Concept store
3 arrondissement. My absolute favourite which I try and visit every time I'm in Paris. This up-to-the-minute store scrutinises current attitudes and urban trends with an anthropologist's eye and questions the way we live now.
DETAILS:
Main image by bee @awronwarner
All other images via Pinterest