Pantone colour of the year 2020 classic blue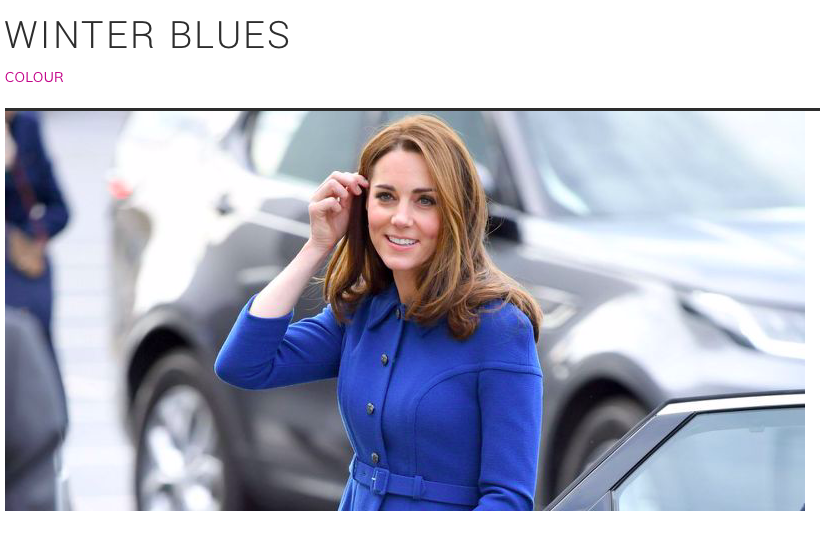 Pantone Colour of 2020 – Classic Blue
Industries across the world will be dipping into their blue dye pots following Pantone's annual colour of the year announcement at the beginning of December. This year it is, quite simply, classic blue, a shade that sits between our own true blue and royal blue. My new classic blue dress is from a lovely brand with amazing ethical credentials, Baukjen (pronounced Bao-ken): https://www.baukjen.com They are offering my clients 20% off any full price item with the code FERONCLARKSTYLE20. It fits true to size and you'll see how I've styled it with different accessories on Instagram @feronclarstyle to take it from day to evening.
It's a shade that works particularly well on Deeps, Cools and Clears, but there's a blue for everyone and the trick is to find the one that is perfect for you. That said, 'no' is a word I rarely use, because I never tell my clients that they can't wear a certain colour. Instead, I show them how to wear it.
With her natural blonde hair, porcelain skin and light eyes, Cate Blanchett is a LIGHT. She looks fabulous in cornflower blue. Classic blue is slightly deeper and stronger, so I would explain to her that she could lighten the overall look by wearing it with soft white or mint. Her aim is to keep everything fresh and light.
Michelle Obama and the Duchess of Cambridge, on the other hand, have a strong, dramatic look and as DEEPs can wear classic blue very well. I would show these stunning ladies how to combine it with other colours from their palette, such as black or charcoal.
Poldark's Emma Tomlinson is a fabulous redhead and her aim is to balance this with beautiful warm and golden tones. As a WARM, her blues look best when worn with yellow-based colours such as apricot or primrose.
As a COOL, Judi Dench and can totally own classic blue, but if she wants to team it with another colour, I would recommend some contrast. Icy blue, soft white or baby pink would be perfect.
Megan Fox has huge contrast between her bright blue eyes, skin tone and dark hair. She's a CLEAR and will always look best in strong, vibrant colours such as classic blue. Indeed, she looks fabulous in many shades of blue but needs to bear in mind that a contrast of light and dark is best when wearing two or more shades.
Kate Winslet has a much more blended look; there is little contrast between her hair, eyes and skin. She's a SOFT and as classic blue is quite a vibrant colour, I would suggest teaming it with a softer tonal shade, such as light periwinkle or shell.
Can you spot yourself in any of these celebrities?
If you'd like to see which blues suit you best, why not get your colours done by Skype, at a one-to-one consultation, or at a colour workshop. Details are on my website www.feronclarkstyle.com or send me an email at anita@feronclarkstyle.com.
Here's to flying the flag in blues!
Best wishes
Anita xxx