So many of you have asked me about winter coats that I've put together a short video to show you the eight coats in my own wardrobe and how and why they work for me. I hope it will help you to choose not only the perfect winter coat, but also other coats which will work all year round. Do try to resist the temptation to buy a coat just because it's on sale; it's important to buy less and wear more. A coat is likely to be an investment piece, so some of the (perhaps obvious) questions you need to ask yourself are, 'Why do I need it? Where am I going to wear it? Do I already have something similar? Will I still love it in three years' time?' It's got to be fit for purpose and to fill a gap in your coat wardrobe. Other things to consider when buying a coat are:
1. Does it flatter your colouring, as it is worn near the face; is it flattering for your body shape; and do the details, such as the lapels, cuffs, buttons and belt, overwhelm your scale?
2. Is it in a fabric you love, and is the fabric of good quality?
3. Can you wear it over lots of different outfits?
Most of the coats I show in the video are from seasons past, or are very old. However, I have found some duplicates for sale now which are similar to my own; I provide the links to these below. My favourite places to shop with clients for coats this autumn are John Lewis, Marks and Spencer, La Redoute and Zara.
First up is a warm and waterproof puffer coat, similar to the big duvet-down coat that I have: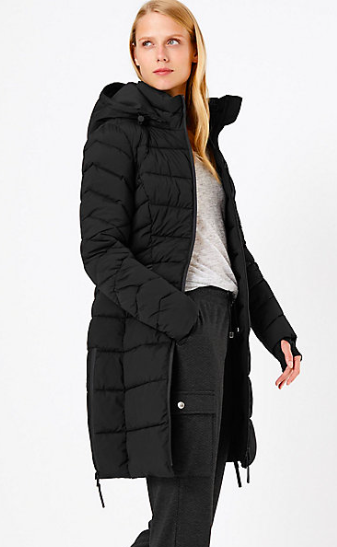 My smart, belted, black wool coat is from Jaeger. This is from John Lewis' own brand: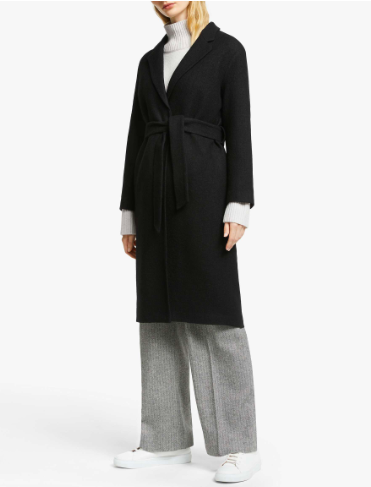 My red Whistles coat is hard to replace; however, I like the colours and design of this one: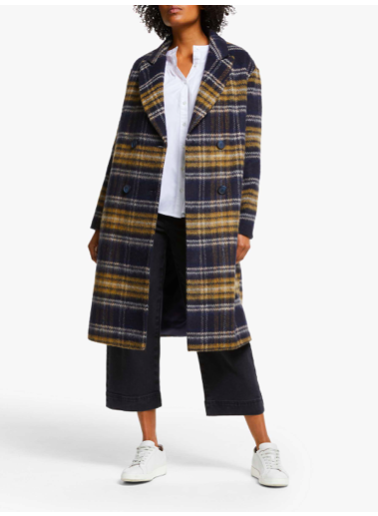 This waterproof coat with a hood from Sea Salt is the newer version of my own. I've had mine for five years and it is the coat I wear most often – an amazing buy:
https://www.seasaltcornwall.co.uk/waterproof-jackets-raincoats/all-rain/fleece-lined-waterproof-womens-janelle-coat-black.htm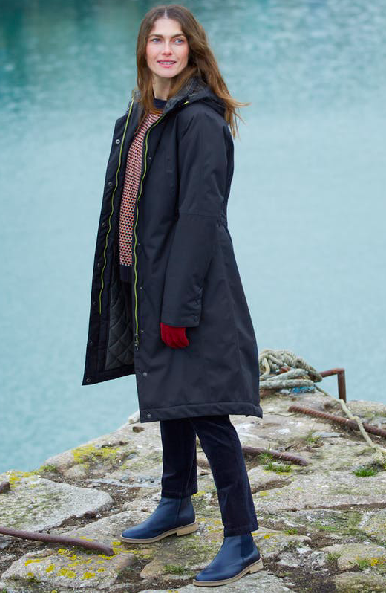 Don't assume a mac or trench is water repellent or waterproof; make sure you check in store or in the product description. There aren't many macs around at the moment, but I found this one from La Redoute: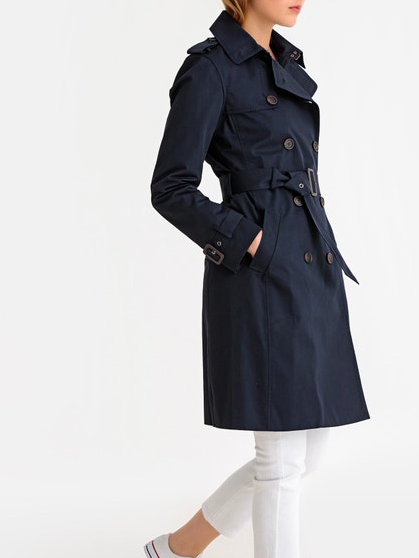 My unlined, light-blue coat is from Max Mara Weekend and I paid over £500 for it three years ago. Here is an updated version, and definitely an investment buy:
https://gb.weekendmaxmara.com/p-we5016049306010-oliveto-avio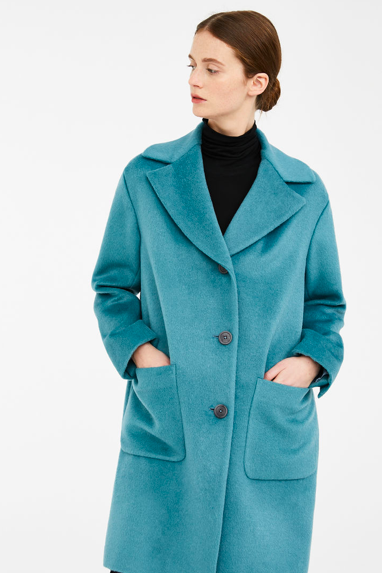 And in a different colour, but a very similar shape to mine: http://tidd.ly/ee3da53b
Here's one which is similar in shape to my lightweight, cream, button-less coat, but in a faux-suede fabric:
https://www.zara.com/uk/en/faux-suede-coat-p02712626.html?v1=26050897&v2=1281618