Frameless, a wonderful immersive experience, Marble Arch, London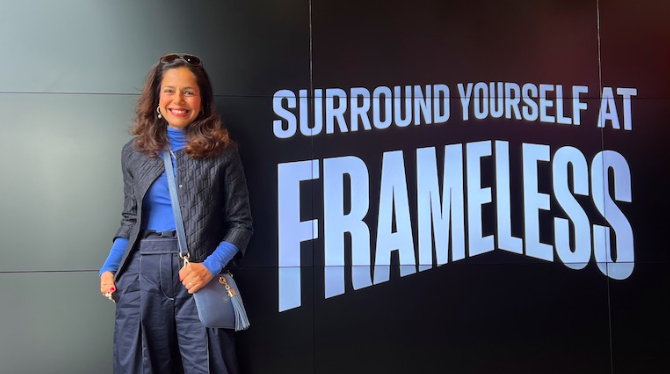 Tom and I visited Frameless, a brand new culturally rich, immersive, multi-dimensional art experience in Marble Arch, London. Housed in an incredible 30,000 square foot venue, it is the biggest of its kind in the UK. I've seen something similar in Paris, but this blew me away.
Inside Frameless, art seeps into every inch of space. It's in front of you, behind you, above and below you. You won't simply be looking at a picture, you'll be in the picture, with every brush stroke, every splash of colour, every moment of inspiration.
As you journey through our four distinctive galleries, experiencing a different type of immersive technology in each one, you'll see timeless art in ways you have never seen or felt before. You thought that art can move you? Now you can move art. Don't miss out, we highly recommend it for all ages. Allow 2 hours.