Bateaux london, a dinner cruise on the River Thames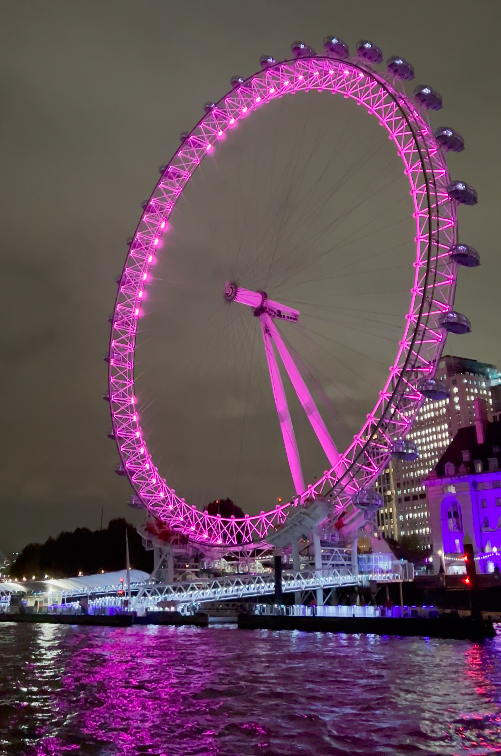 ⚓️THAMES AT NIGHT⚓️
⚓️ Tom and I were invited by @bateauxlondon to go on an evening dinner cruise down the River Thames. I've lived in London all my life and had not done this before.
⚓️It was spectacular 🤩🤩🤩. I cannot recommend this wonderful dinner cruise enough, especially as a gift to a loved one.
⚓️ You board at Embankment Pier at 6.30pm and are greeted by friendly staff and a glass of bubbly. At 7.30pm the boat sets sail along the River Thames and you can soak up London's famous river landmarks. They looked beautiful lit up at night and reflected in the river. Don't you think so?
⚓️ We had the 'Silver Dinner' at £99, a delicious three-course meal:
Wild mushroom and chestnut tart
Whole grain mustard chicken, truffle dauphinoise, chargilled tender leeks
Fruit of forest cheesecake
⚓️ We loved the live music to and when we docked back at the pier at 10.30pm, it seemed as though the time just flew. I was on a high all the way home. Such a lovely way to see this wonderful city.
⚓️ Thank you @bateauxlondon see you next autumn!