12 white summer shirts to wear all season long

I'm wearing XS which fits UK 8 in the LilySilk silk blouse with stretch. It's available in 7 colours and the quality, fit and lustre is fabulous. 15% off with code FERON15: https://bit.ly/3qeY0FM
Hi folks
It's the season to wear white. Even with the UK's temperamental weather, we all have something white as a go-to summer staple in our wardrobes. Whether worn head-to-toe for a special occasion, or as a contrast, we all have a favourite white-coloured item, be that a crisp shirt, a pair of summer jeans, a cotton dress or accessories.
White can be worn with any other neutral for a relaxed, chic vibe.  But if it's contrast you're after, pair it with a bright, bold, vibrant colour such as pink, red or green. Choosing a textured fabric will often soften its appearance. For this week's newsletter I'm bringing you my white shirt edit, categorised by good, better, best. I've organised these pieces by price and quality and I've tried to stick to natural, breathable fibres. In addition, I found a brilliant article, 'How to Clean and Care for White Clothing' by @thespruceofficial, on Instagram.  Here it is in full: https://www.thespruce.com/how-to-keep-white-clothes-white-2146392.
Here are their key pieces of advice in a nutshell:
1️⃣. Separate whites carefully
2️⃣. Avoid overloading
3️⃣. Choose the right detergent
4️⃣. Promptly treat stains
5️⃣. Wash with the warmest water possible
6️⃣. Rinse with vinegar
7️⃣. Check clothes
8️⃣. Dry on low.
Most of the items shown are affiliate links, I get a small commission on the sales.
good white shirts and blouse – under £50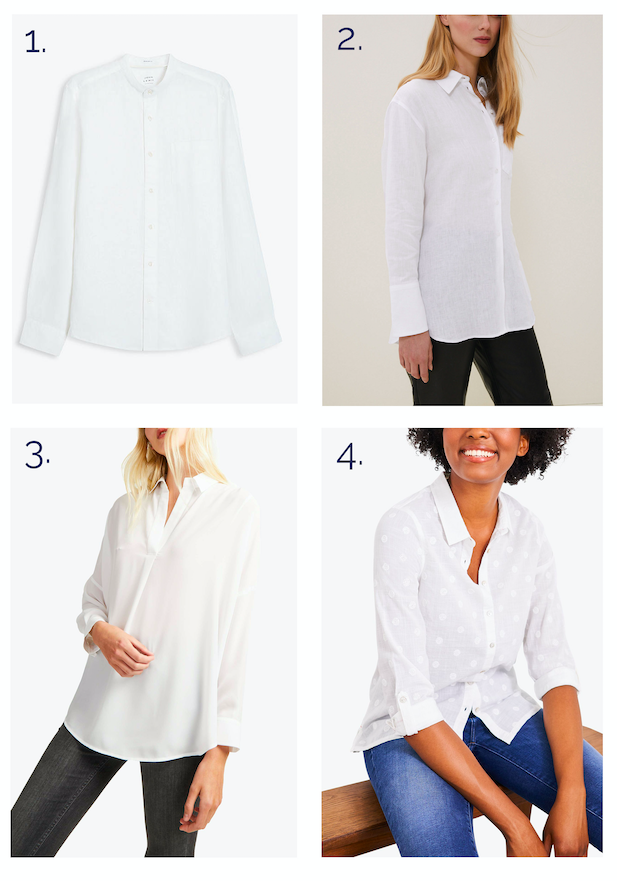 better white shirts and blouses – under £85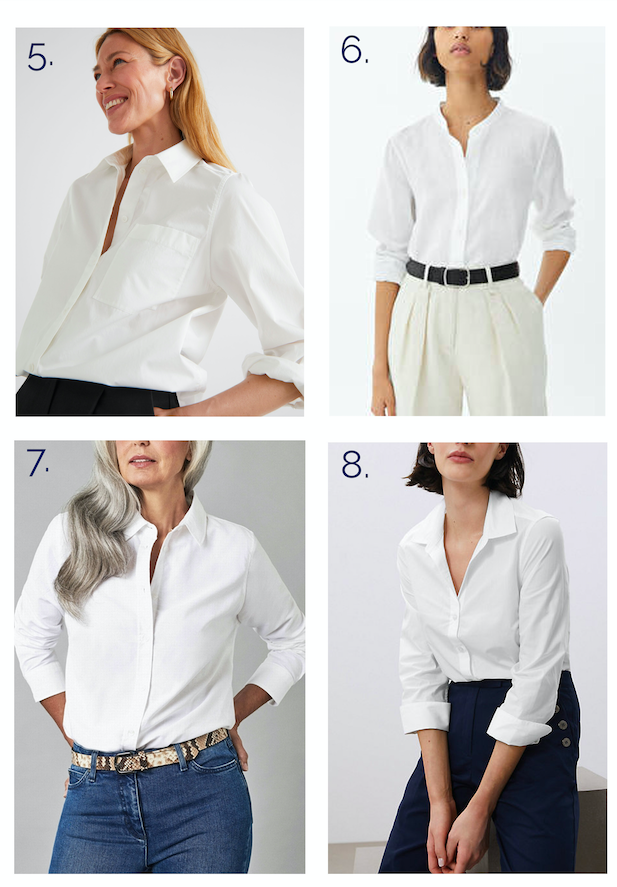 Available in five colours in a straight cut with a classic collar
best white shirts and blouses – under £160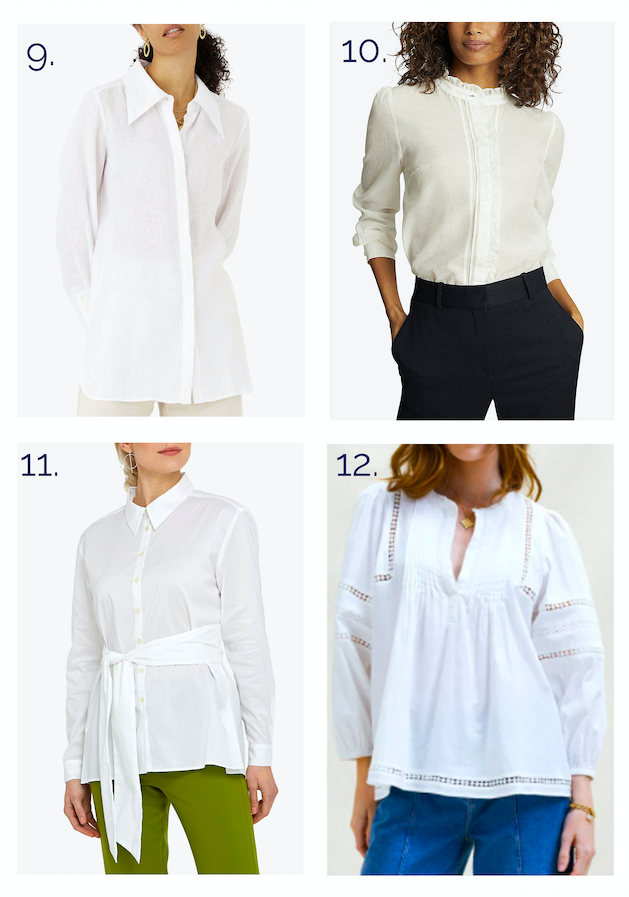 Best wishes and I hope for sunshine – daily!
Anita x