Your questions answered!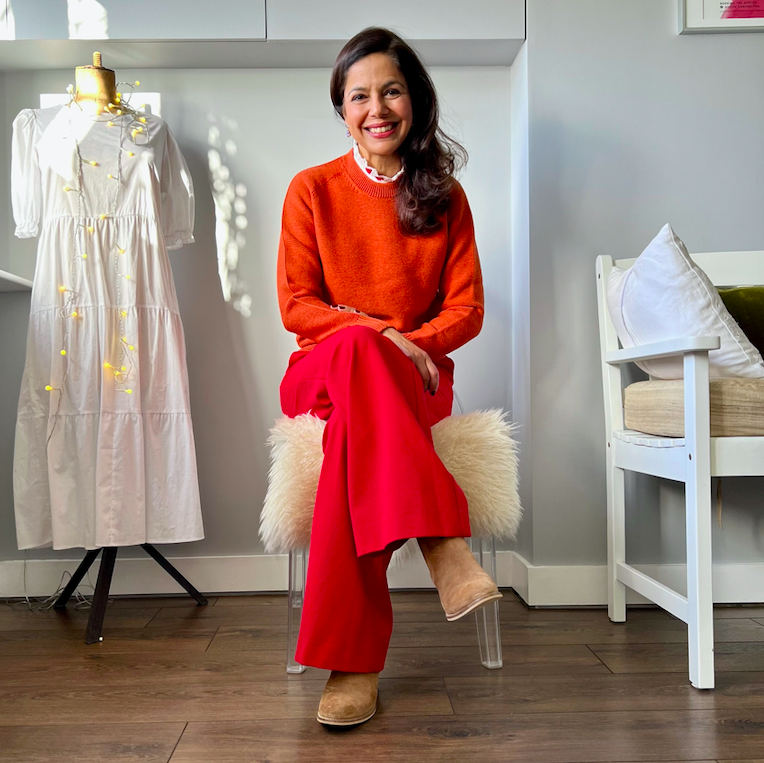 Hello folks!
I've not written for a while as Covid, life and work have got in the way but I'm now back in action! I thought I'd pop on some questions I've been asked recently and they are quite varied. In addition, if you don't follow me on Instagram, you're definitely missing out, so here's the link to see what I get up to daily. I'm always trying to offer colour and style tips and tricks, so I hope you find some of these answers helpful.
Can your body shape change with age/hormones?
Yes, a woman's body shape can potentially change three times in the course of a lifetime.  These changes predominantly occur during the periods of huge hormonal surges known as the three Ps: puberty, pregnancy and peri-menopause.   The changes are usually to the bust and tummy area.
What is the best dress shape for apples?
This is a difficult one to answer, as not only body shape, but scale and proportion, need to be taken into account.
Generally though, if you tend to carry weight on your hips, choose a silhouette that draws attention to your upper body. A style that works well is the wrap dress.
Should you have ten key items as basics?
Yes! Certain key items will always be your go-to, but these won't be the same for everyone, as we all have different lifestyles. Some key basics which my clients (and I) return to time and again are: a well-fitting pair of jeans in a flattering wash; good-quality T shirts; a blazer or jacket; a cotton or silk shirt; fine-gauge knitwear (any fibre); a good-quality neutral coat.
Why do all summer dresses have frills?!
There are so many dress styles that aren't frilly, you may not be looking in the right places!  As always, think good, better, best price-wise on the high street and online and, depending on your style personality, try department stores as they stock a range of brands. For example, John Lewis, Marks and Spencer, Next, Selfridges.
How do I match my shoes to my outfit?
The wrong shoes can definitely kill your look. Have a selection of flats and heels. Flats could be trainers, loafers, ballet pumps, brogues or ankle boots. Heels could be a wedge, kitten heel, block heel, platform, etc. If you're unsure what footwear works with an outfit, take a photo wearing different pairs to see what looks best, or ask someone whose opinion you trust.
Which are the key pieces to pack for a summer city-break?
Always pack with rain in mind! So a waterproof mac or jacket; plenty of light layers (including knitwear); comfortable shoes or trainers (with support) for pounding the streets; a pair of jeans and trousers; a scarf; a cross-body bag and an evening outfit.
How should I style grey hair?
This very much depends on your face shape (of which there are five) and on the texture of your hair. The most balanced face shape is oval, and this shape can wear any hairstyle. When hairdressers look at you, they will endeavour to create the illusion of an oval with the combination of your hairstyle and face. Look to Pinterest for inspiration.
Where can I buy a well-cut blazer?
This depends on your budget – skinted or minted!
Good: Boden, COS, John Lewis, Arket
Better: Whistles, Reiss, Jigsaw, Ted Baker
Best: Sandro, Maje, Paul Smith, Max Mara, Hugo Boss.
Best wishes and Happy Easter

Anita xxx