CANDLES IN THE WIND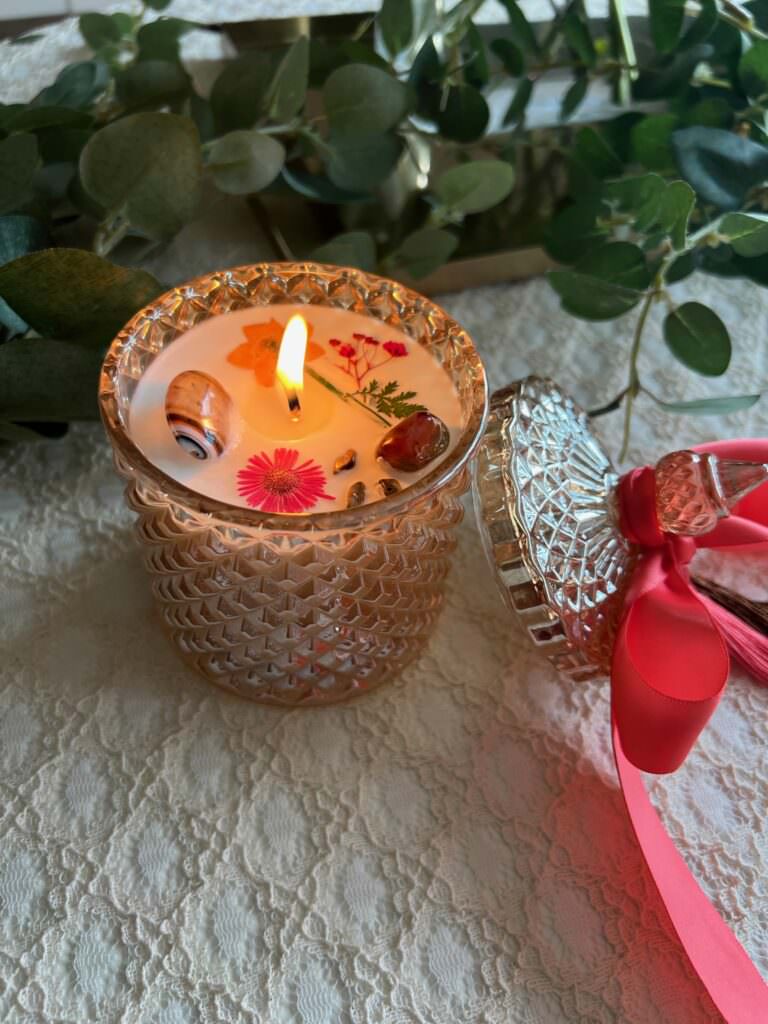 My talented friend Taline @katalina.aromas makes all these beautiful scented handmade candles and room scents. She is inspired by nature and hopes lighting these lovely candles will fill your home with a beautiful scent and create beautiful memories. Available on Etsy, or please DM her on Instagram for more information on how to purchase. 
Candles 
symbolise hope, faith, romance, peace, life and comfort. I light candles most days as I love the warm flickering glow it brings to our home.
Top notes: Taif Rose, Peony 
Heart notes: Clove, Amber, Nutty, Milk
Base notes: Vanilla, Praline, Agarwood.
Rapeseed and Soy, real dried flowers and gemstone, 230ml
Reuse the gorgeous crystal jar with a tea light or add fresh seasonal flowers
WAX DIFFUSER: Same scent as above