the black lamb christmas menu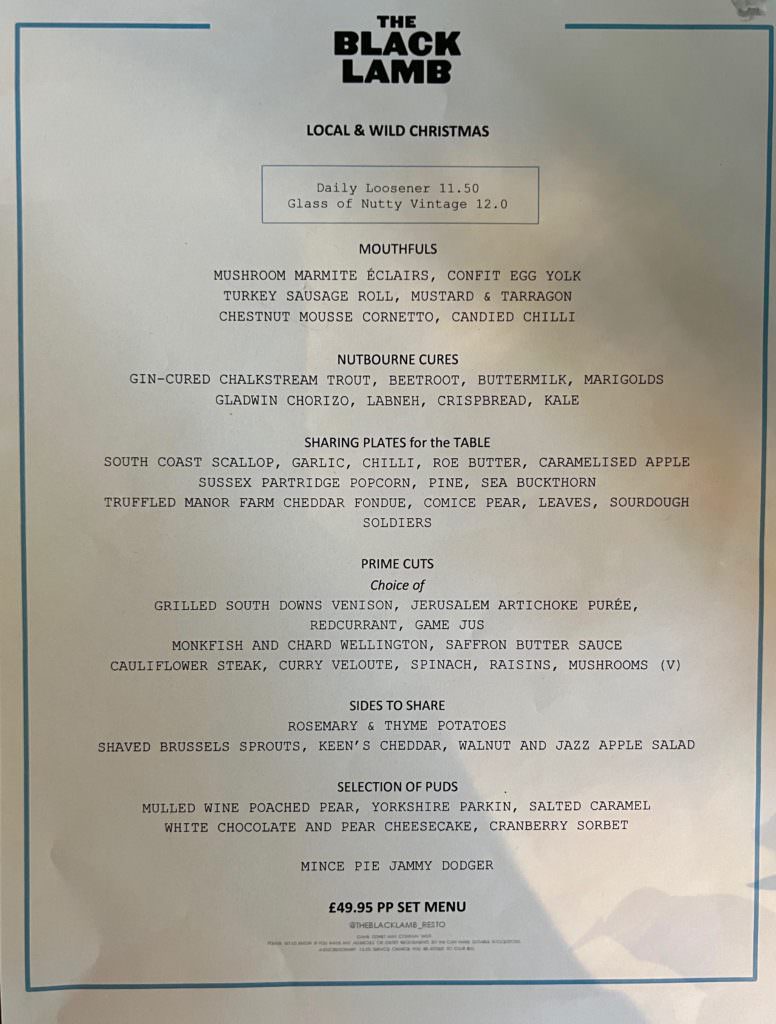 Absolutely LOVED the Christmas menu at The Black Lamb @theblacklamb_resto in the heart of Wimbledon Village. Over three hours, Tom and I devoured most of this delicious menu cooked with British produce and washed down with English wines. Exceptional value at £49.95 per person for the set menu.
This wonderful experience cannot be rushed, so I would allow plenty of time to enjoy the food, soak up the atmosphere and great service. Best not to go with fidgety children! Thank you Atanas and his team for being attentive and friendly – what a lovely afternoon lunch!
Basically you get to enjoy the whole lot, but you can only choose one main course each. I'm sure we consumed 866676 calories each, but the food was exceptional and I highly recommend it for a lunch or an evening treat with grown-up family or friends.
We went for lunch and just couldn't manage supper in the evening or breakfast the next morning. This delicious experience will stay with me for a long time…
Click here to see our wonderful lunch experience.