How does wearing dark clothing make you look thinner?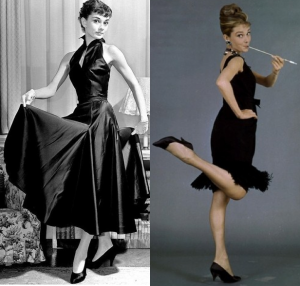 If I had a penny for every time my mother-in-law said to me, "Don't wear black; with your skin tone, you look much better in colour," I would be rich. And, if I had a penny for the numerous times my clients have said to me, "I'm trapped in black!" I could afford to retire.  It's unrealistic to say to women, "don't wear black". You do need key items in black – just make sure it doesn't occupy more than ten per cent of your wardrobe. It's a fact that, as we get older, black looks less appealing worn near to our faces as it can cast shadows on our chin and under our eyes, making us look older and paler. However, it's a trade-off: do we want to look youthful, or do we want to appear slimmer? Well, both would be good!
My two style icons – Alexa Chung and Audrey Hepburn – both look incredible in black, as do many women. It's true that dark clothes make you look thinner, with black being the most slimming of them all. That's presumably why every woman has a little black dress tucked away somewhere in her wardrobe.  One reason dark colours have this effect is that they draw the eye away from the body to the head, hands and feet, making you appear taller and slimmer. They also help hide any bumps or bulges. By contrast, lighter colours emphasise your contours, as these are more likely to produce shadows in light-coloured clothing. Actually, though, if you want a slimming effect, the best method is to wear the same solid colour from top to toe. The single colour creates an illusion of length and prevents your body looking as if it has been divided in two at the waist.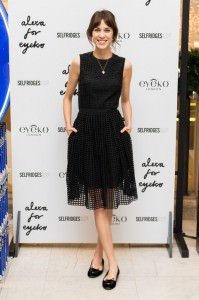 Another tip if you want to look thin is to avoid wearing clothes with horizontal stripes, as these draw attention to your girth and make you look fatter. On the other hand, clothes with vertical stripes draw the eye upward, making you look taller and slimmer (one reason that pin-stripe suits are perennially popular among businessmen).
And, you've got to read this article, absolutely brilliant insight into black:
https://thriveglobal.com/stories/wearing-color-and-what-it-secretly-says-about-you-at-work/