French sardine pate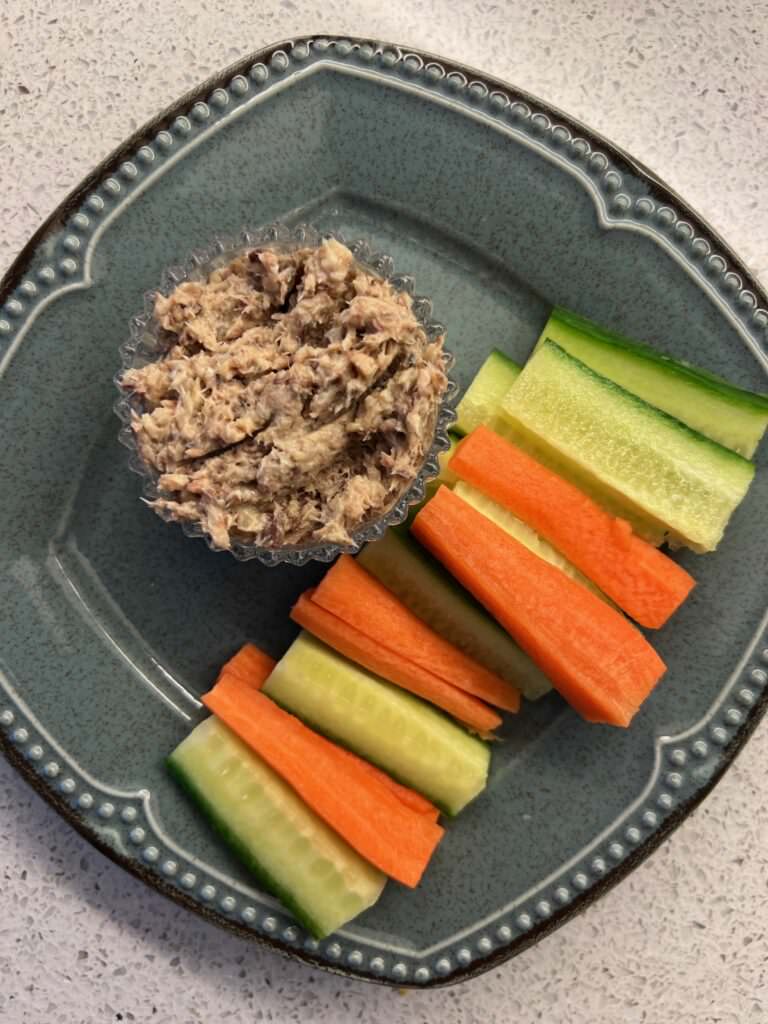 I first tasted this delicious pate in France at my friend May Simpkin's yoga retreat last year. May is a talented nutritionist, and please take a look at her website and recipes: https://maysimpkin.com/easy-tasty-french-sardine-pate/
Since then, I've been making it regularly as my daughter's super healthy after-school snack. It keeps in the fridge for three days, and sometimes she has it with breadsticks, on a bagel or crisp bread. It's a family favourite now, and prep takes less than five minutes.
I'd love to know what you think of this recipe, and here's the video.
To make this easy French Sardine Pate, you'll need…..
Two tins of good quality sardines in olive oil. I do drain some of the oil away. Or Mackeral works well too.
One tablespoon of gherkins, capers or Cornichons (optional)
One tablespoon of butter (optional)
One tablespoon of Dijon mustard
Juice half a lemon (or more to taste)
Salt & Pepper
Finely chopped chives or spring onions to garnish (optional)
Method
Mash the sardines in a bowl with the back of a fork, including the soft, calcium-rich bones. Yes, you can eat the bones of sardines, fresh or canned.
Add the butter (optional), mustard and lemon juice and continue to mash until they are all well combined.
Finely chop the gherkins or capers (optional) and add to the pate mixture—Season well with salt and pepper and more lemon juice if preferred.
Check to season.
Garnish with some chopped chives or spring onions (optional)