🥗🥗Quinoa salad 🥗 🥗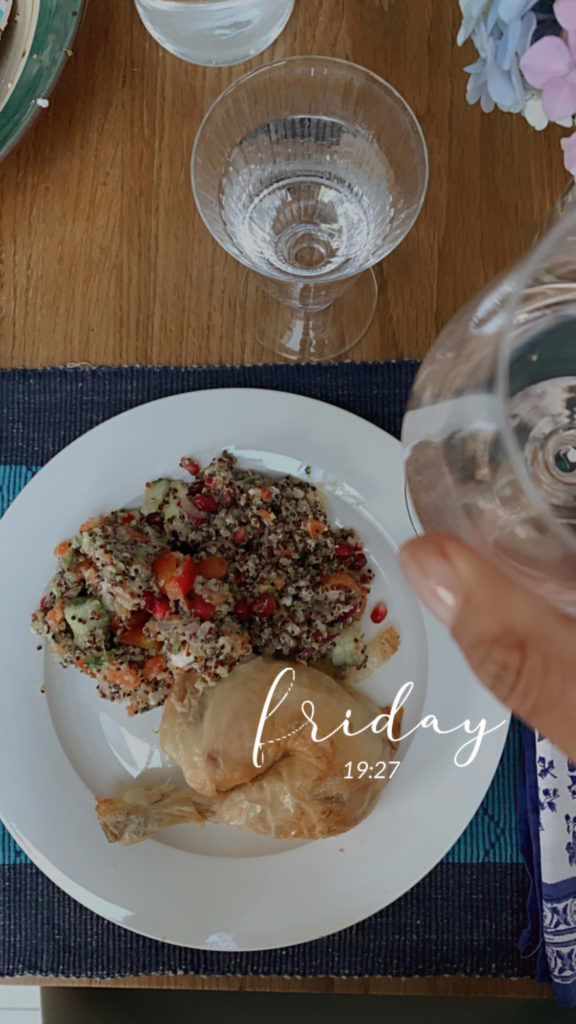 🥗 Pronounced as 'keen wah', it's packed with protein and has a sweet and nutty flavour and delicate texture. Quinoa is a popular substitute for starchier pasta and rice.
You really can bung anything you fancy in the salad and use up bits you have knocking around in the fridge etc. But the key is to cook the quinoa perfectly so it's light and fluffy as opposed to a mushy sticky mess. You can leave the cooked quinoa without any other ingredients in the fridge and eat throughout the week by adding different ingredients to it.
🥗 HOW TO COOK QUINOA, serves 4-6
🥗 1 cup quinoa, wash in a colander for 30 seconds in cold water
🥗1 & 3/4 cups water with an optional chicken/vegetable stock cube. Or instead of water add homemade stock
🥗 Bring quinoa & liquid to boil in small saucepan
🥗 Turn down heat, cover with lid and simmer on low heat for 15 minutes
🥗 Remove from heat and leave with lid on for 10 minutes (to cook in steam)
🥗 Take off lid and fluff up with a fork and allow to cool or eat warm – VOILA!
I added my daughter's favourite ingredients:
tomatoes
coriander
feta cheese
red onions
pomegranate
salt and pepper
lime juice
avocado
red pepper
cucumber
olive oil
Optional: add a clove of finely grated garlic; add parsley instead of coriander
🥗 I chopped everything but use gadgets to speed up the process!
🥗 Will you give this a go?