NEW YORK, OCTOBER 2022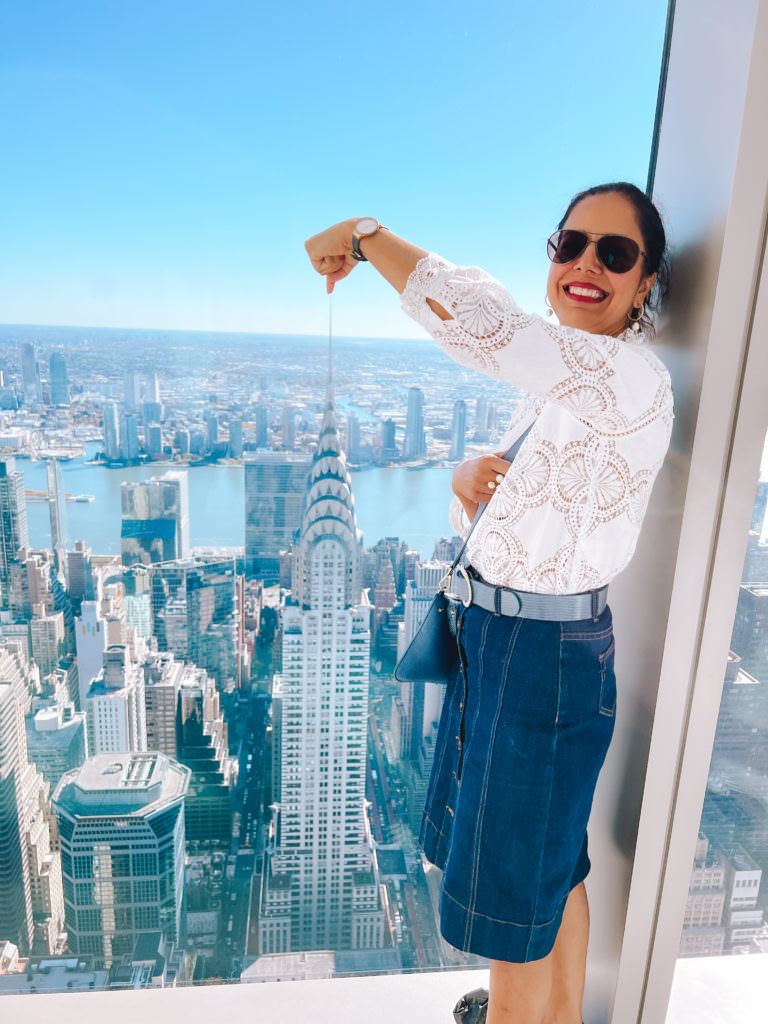 In late October we had a wonderful family holiday in New York. Here I'd like to share with you my top tips for travelling as a family to the city that never sleeps. Click here to see my video of our eight days in New York.
I went with my husband and my sixteen-year-old daughter. My son would love to have joined us, but he has just started at university and has no break before Christmas. In some ways it's just as well he didn't tag along, as New York was eye-wateringly expensive — not helped by the weak Pound — and it would have meant a considerable increase in our food (he has hollow legs!) and accommodation bills.
There are so many guide books and on-line resources to help you plan your trip and my friend Helen lent us a Lonely Planet 'Pocket New York City' guide, which was both useful and not bulky to carry around. But below are my recommendations for anyone who needs to be a bit sensible and keep an eye on their wallet whilst still getting the most out of a wonderful city. I hope you will find them useful. It's important to mention tipping guide for this city. Here's the link to a short article that may help.
WHERE TO STAY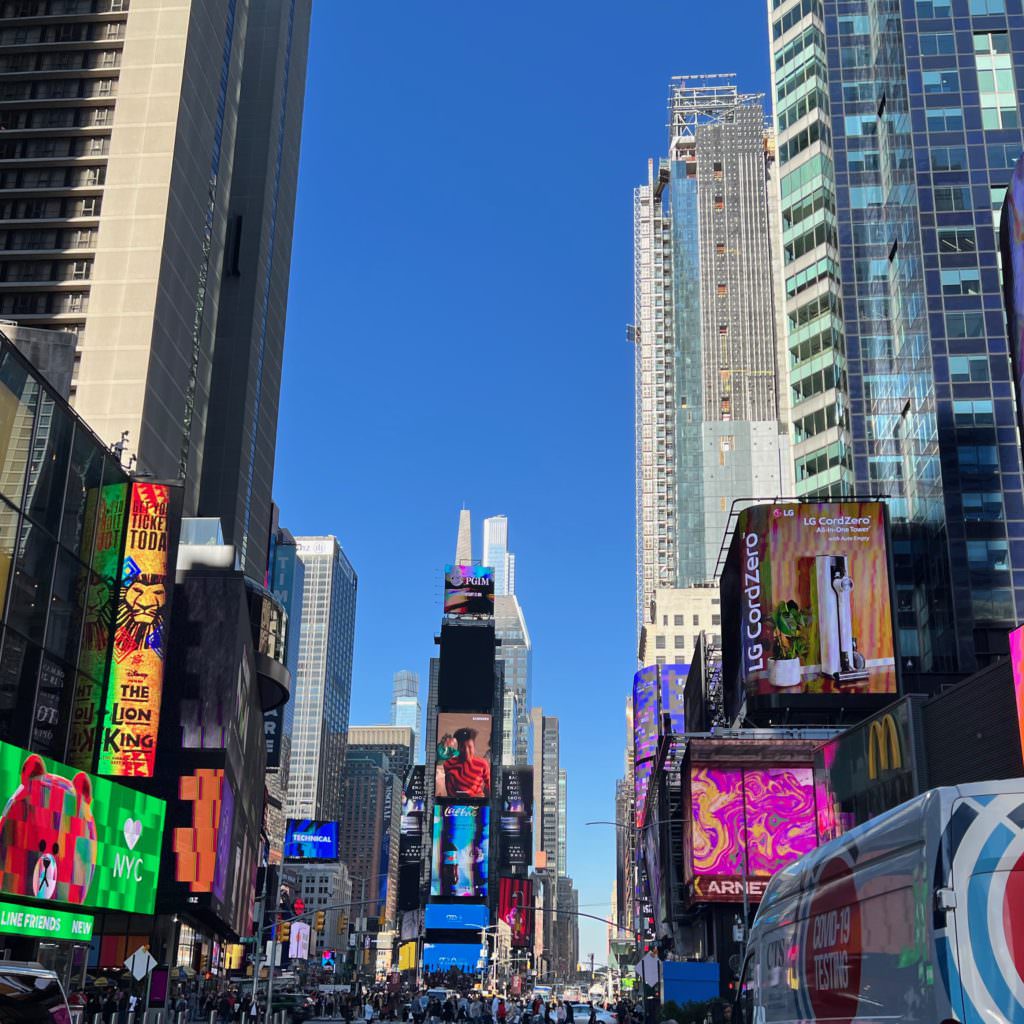 We wanted to be really central so we could pack as much as possible into our days and so opted for Manhattan. We stayed in a hotel (The Luma Hotel) in mid-town, close to Times Square and a 20-minute walk from Central Park and the Hudson River, where the Circle Line cruise ships are located. I found it on booking.com and it really was a fantastic location. However, wherever you stay in NYC you will need earplugs: it's noisy throughout the night and truly is a city that never sleeps. I recommend investing in the best foam ones, as the silicone ones are pretty useless.
Our room was a 'Metro King Studio with Sofa Bed'. My daughter slept on the double sofa bed and, together with our bed, there was little room to swing a cat. However, it had all the facilities we needed and was cleaned daily. We paid £2489 (USA $2906) for seven nights excluding breakfast. That's £355 just for a bed for the night. There was no shortage of places to eat nearby; there was a Wholefoods, Le Pain Quotidien and a Pret-a-Manger, where we went for breakfast. Breakfast for three, including drinks, was approximately $40.
It's worth doing your research into hotels and airbnbs in Manhattan, Queens, Brooklyn and beyond for the best deals. We may have got a slightly cheaper hotel, but the space would have been even smaller. Luckily my daughter is easy going (although messy!) and sharing a room with her wasn't a problem … and the earplugs helped her block to out the sound of my snoring.
So here are my top tips
1. Earplugs for everyone.
2. With over 66,000 eateries, there's plenty of choice, but eating out three times a day with three people adds up. We bought our lunch from places such as Wholefoods, Sweet Green (a delicious salad-bar chain) and delis, which was cheaper than sitting in a restaurant. Evening meals were mid-price between $125 – $160 (excluding service/tips) for two glasses of wine, a soft drink and a main course each. There is so much choice, I won't even begin to recommend places. However, you will need to book in advance for the more popular/trendy restaurants. Be prepared to add 15%-30% service/tips to every single bill.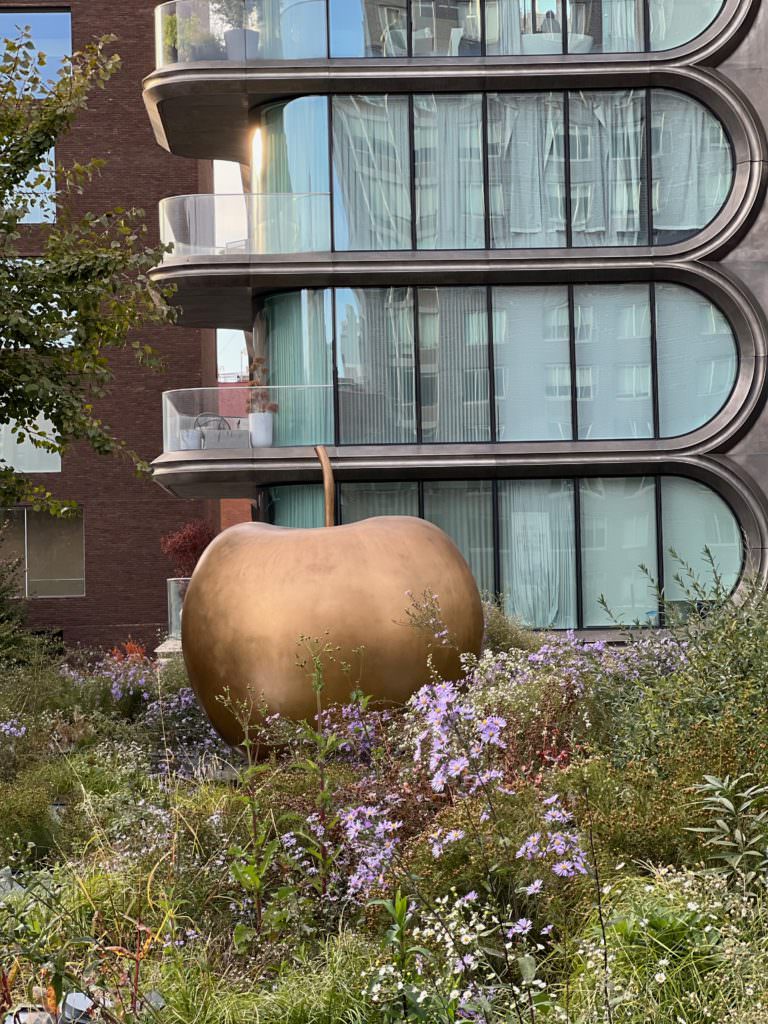 3. The best way to get around NYC is by using the subway, which extends to all the boroughs. A single ticket is $3 and a seven-day unlimited pass (also valid on buses) is $34, so much better value. There are two subway maps available at the stations, so get both. One shows the lines with the road grid, the other just the subway lines. My daughter found the subway quite intimidating and we told her to avoid eye contact and move away immediately if she sensed any threat. Tom and I both felt that London's Underground feels safer than the NY subway. For shorter distances, I highly recommend exploring by foot, which gives you a real feel for the various neighbourhoods. It's best to avoid cabs as the roads are often clogged with traffic. The High Line (a disused, elevated railway line) is a great way to avoid walking on busy streets and is beautifully landscaped with seasonal plants. It provides a great vantage point for viewing New York City's architecture. It starts along the entire Hudson Yards neighbourhood, the main entrance is located on 30th Street by 10 Hudson Yards and finishes to the south at the Whitney Museum of American Art in the Meatpacking District.
4. Before going I opened a Revolut account and transferred a sum of money into it. This allowed me to keep a close track on how much I spent as we went along. However, it didn't work everywhere, so you'll need a back-up credit card. Carry cash too; some places don't accept cards and on the subway, debit and credit cards don't always work in the machines.
5. It sounds obvious, but wear your most cushioned and comfortable walking shoes or trainers. One day we clocked up over 28,000 steps, and walked about 19,000 on average. There's no way any of us could have done this without good shoes or trainers.
6. For temperatures between 12-20 degrees, lots of light layers allow you to peel off as it warms up during the day and layer-up in the shade and at night. Click here to see my outfits. This was my sixth visit to New York and I would highly recommend going either between September and early November, or between March and May, to avoid the extreme cold and heat. My favourite time is definitely Fall (autumn), when you can expect mild temperatures and the glorious colours of autumn foliage. Also, residents in the better-heeled areas start decorating their front gardens for Halloween from mid October. It's a wonderful spectacle as some locals go all-out to create elaborate ghoulish displays which adults and children alike will love.
7. Take suncream as the sun can be very strong during the day, even in the autumn.
8. A portable charger is essential if you're going to be out and about all day and, like me, you take lots of photos and videos. 
9. Some museums, such as the Tenement Museum in the Lower East Side, the Fashion Institute of Technology and the Guggenheim, still require you to wear masks.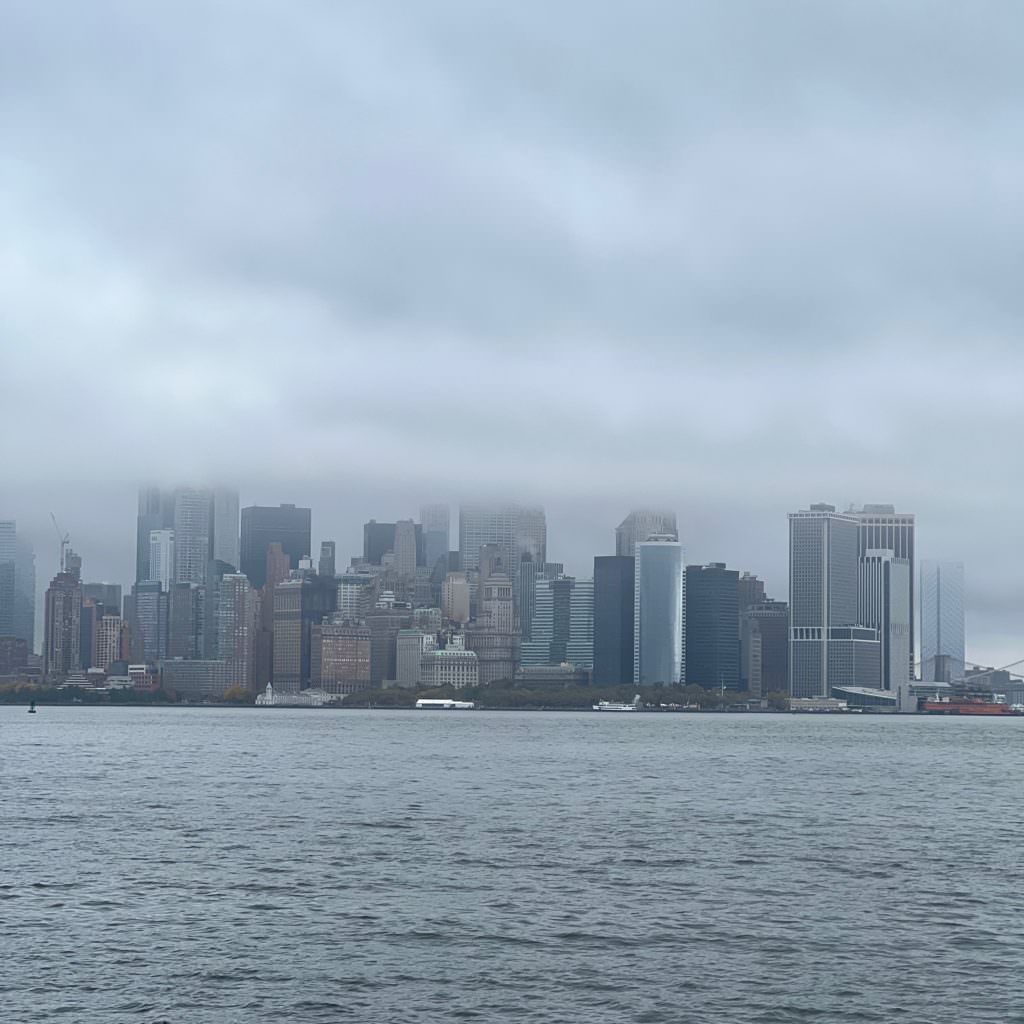 10. Avoid booking too many outdoor activities in advance as the weather can be temperamental. Most places have availability the day before. We got caught out a couple of times. I had pre-booked a cruise and the day was so foggy we couldn't see the tops of the skyscrapers. We also went to the top of the Vanderbilt building to view the Manhattan skyline only to be surrounded by floor-to-ceiling white glass because of the heavy fog.
11. If you'd like to see all of Central Park in a morning or afternoon, I would highly recommend hiring bikes. We hired three bikes just inside the park on the south side from Central Park Bike Rent and it cost $45 for three hours for each bike. There's no need to book in advance and you can cycle around the six-mile circumference and jump on and off whenever you want to see parts of the park that aren't accessible by bike. We all loved this. 
12. Don't be fooled into thinking a cab to the airport during rush hour will get you there on time! The roads are gridlocked with traffic. I would highly recommend the subway. 
I hope you found my top tips useful. Please leave a comment or contact me via email: anita@feronclarkstyle.com if you need any more information on this wonderful city.
Happy travels
Anita xxx