Beachcroft Hotel & Beach Hut Suites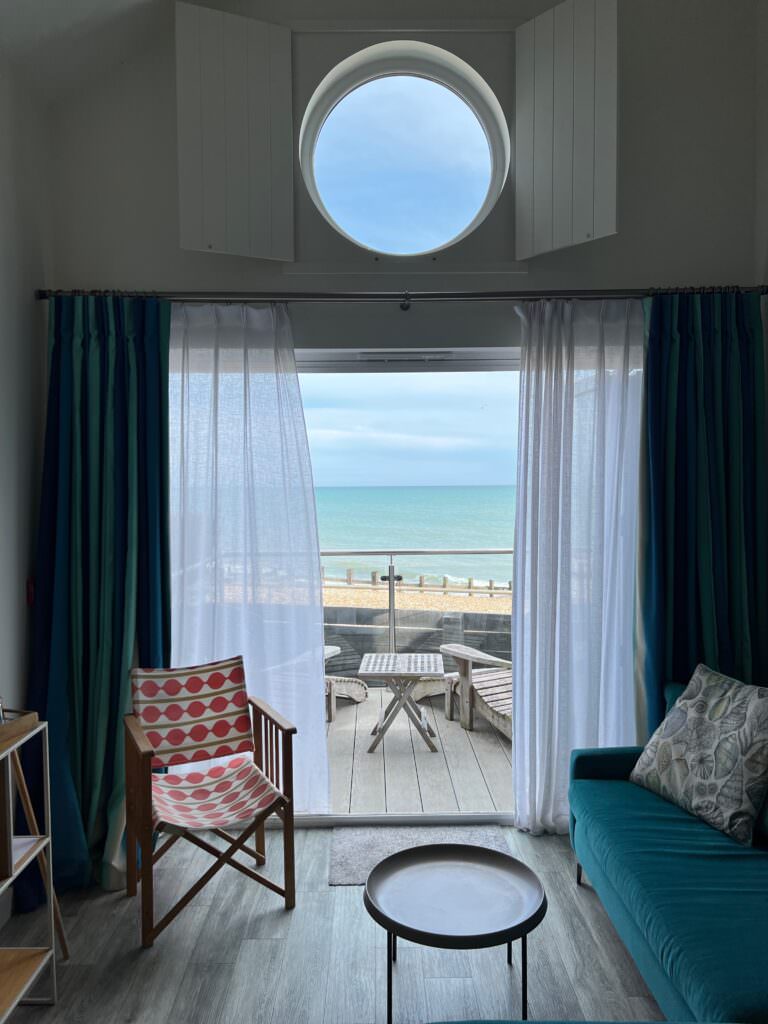 There is nothing more appealing than a staycation when the sun is shining.
I was invited to stay at the Beach Hut Beachcroft Hotel by Carla, who runs a company that looks after hotels called CJ Consulting – www.cjhotelconsultancy.com
I jumped at the chance as, more than anything, I love to swim in the sea and walk along the seafront, and one day, I plan to retire by the sea. I'm not sure where my love of the sea stems from; as a child, I only remember going to the sea twice, which was to Littlehampton on day trips. My passion for sea swimming was ignited only when I left home at 19.
I invited my friend Rosie along; she's good fun and great company; like me, she's up for anything and always happy to 'give it a go.'
The Beach Huts are located in Felpham, just outside Bogner Regis on the Sussex coast, and we drove to Worthing first to meet a friend I hadn't seen for 40 years. If we had gone to Felpham directly from South West London, the drive would have taken 90 minutes. By train from London, Victoria, it's also approximately 90 minutes.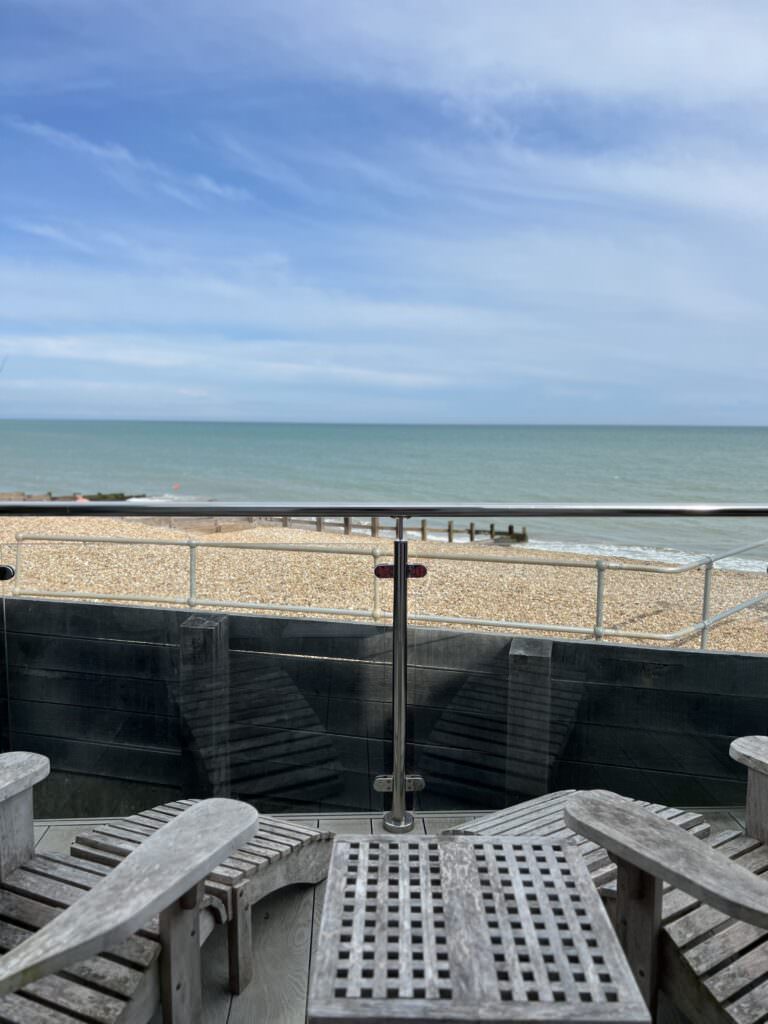 So here's a short blog about our two-night stay at The Beach Hut. Rosie and I rated the experience as 10 out of 10. I'm not obliged to write this blog, but I wanted to recommend this wonderful stay. We couldn't fault it from when we arrived to when we left. My only concern is the second bedroom is small with bunkbeds and isn't big enough for a family of four unless your children are primary school age.
GRUB!
Tamarisk Restaurant
Head Chef Damien Czerny and his team let the produce speak for itself, allowing natural flavours to shine. Open 6 pm to 9 pm every day. Our dinner was excellent, especially the Smoked Haddock, lemon and thyme arancini, local smoked trout pate, pan-fried seabass and dark chocolate, orange and chilli device.
You can also have breakfast here.
Breakfast
You have two options for an extensive menu: you can either come to the Tamarisk Restaurant for a choice of continental or full English, or you can have a continental breakfast delivered to your beach hut.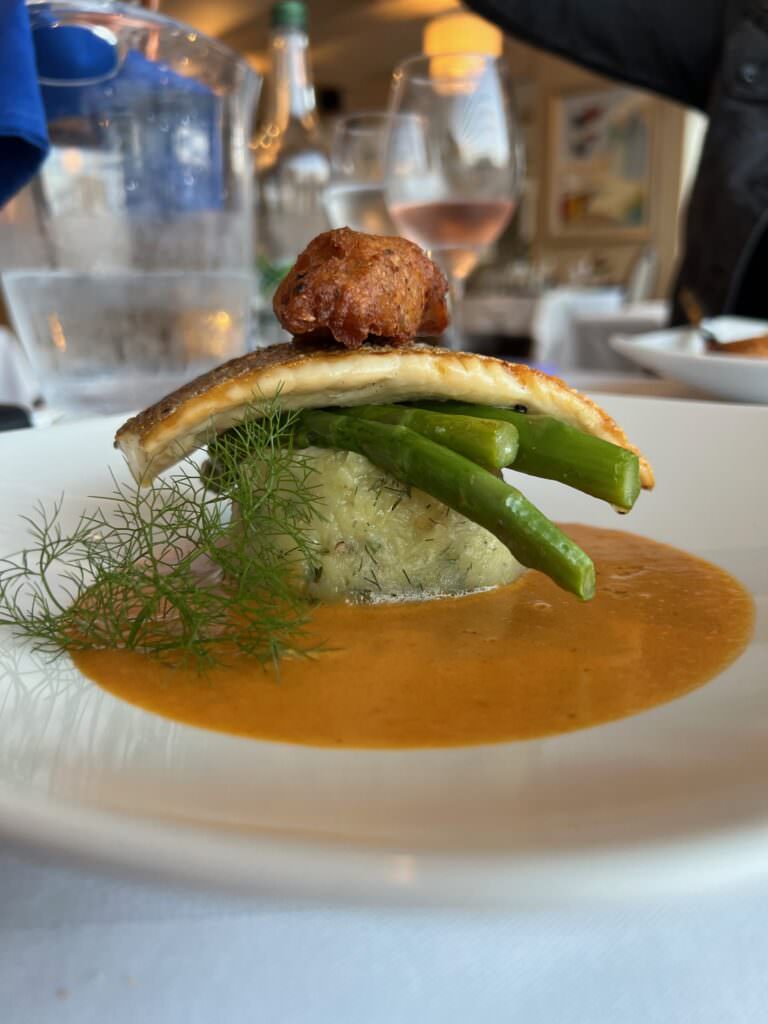 Monty's Bar & Bistro
Open for lunch and dinner daily
Blake's Beach Bar & Terrace
Every Saturday and Sunday, open 10 am-5 pm for a cake of the day and hot drinks
Lunch/Sandwiches served 10 am-3 pm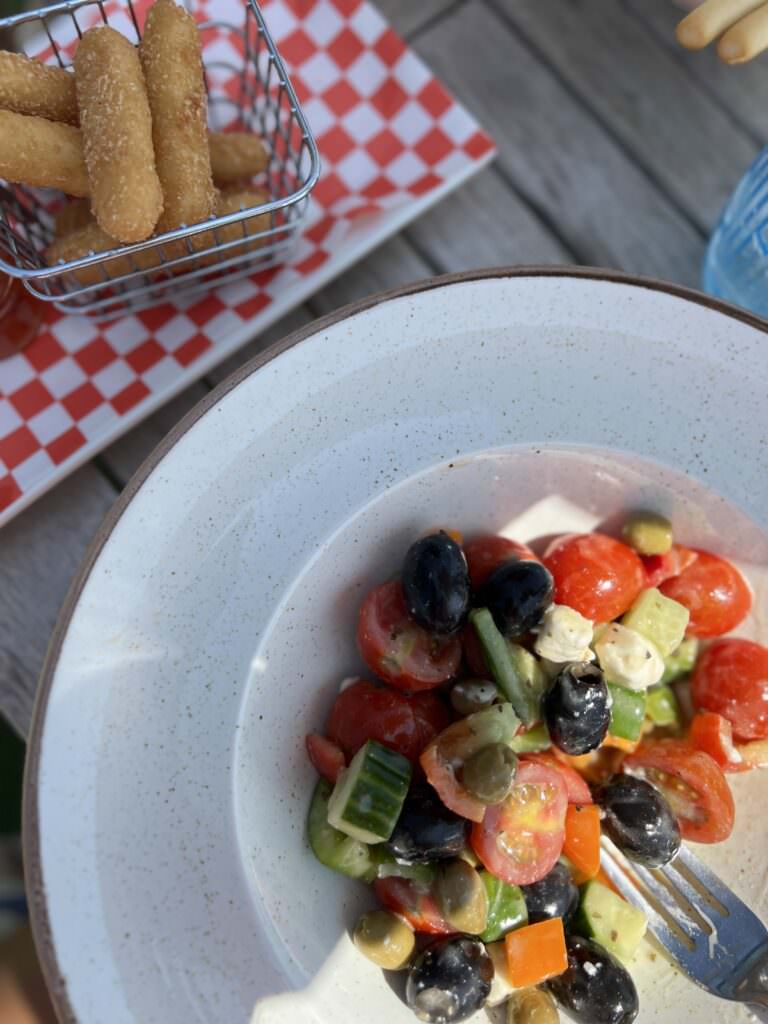 Lunch or dinner
Overlooking the sea is the outdoor Blake's cafe that serves delish hot and cold food and drinks all day. From 6 pm, delicious stone-baked pizzas are available. I devoured the Meditteranean pizza topped with lots of vegetables.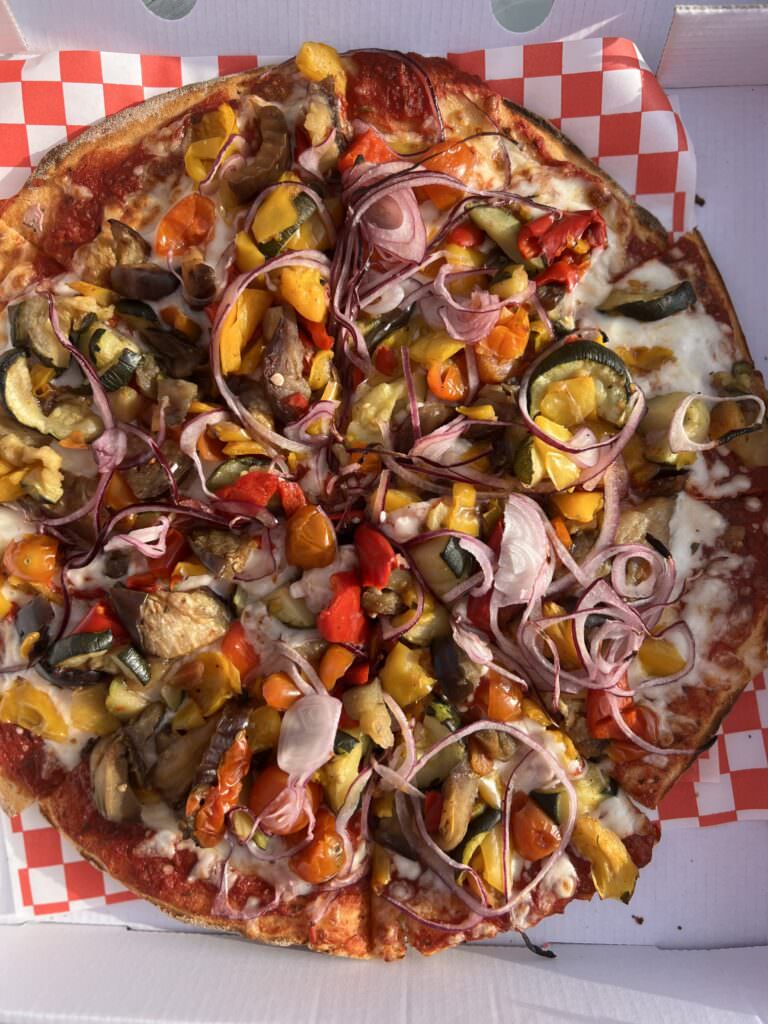 Bike hire
The hotel provides bikes for hire, and you can cycle safely on the promenade east and west of Felpham for about 3 miles. Then, if you fancy cycling further afield, it would have to be on the road. We loved the bikes.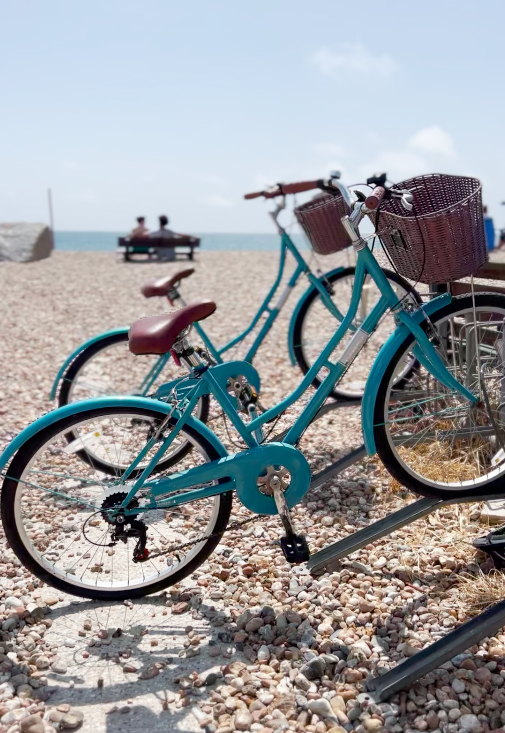 Walking
The walk from Felpham to Littlehampton was stunning – partly along the path and partly along the beach. It took two and a half hours, about 7 miles.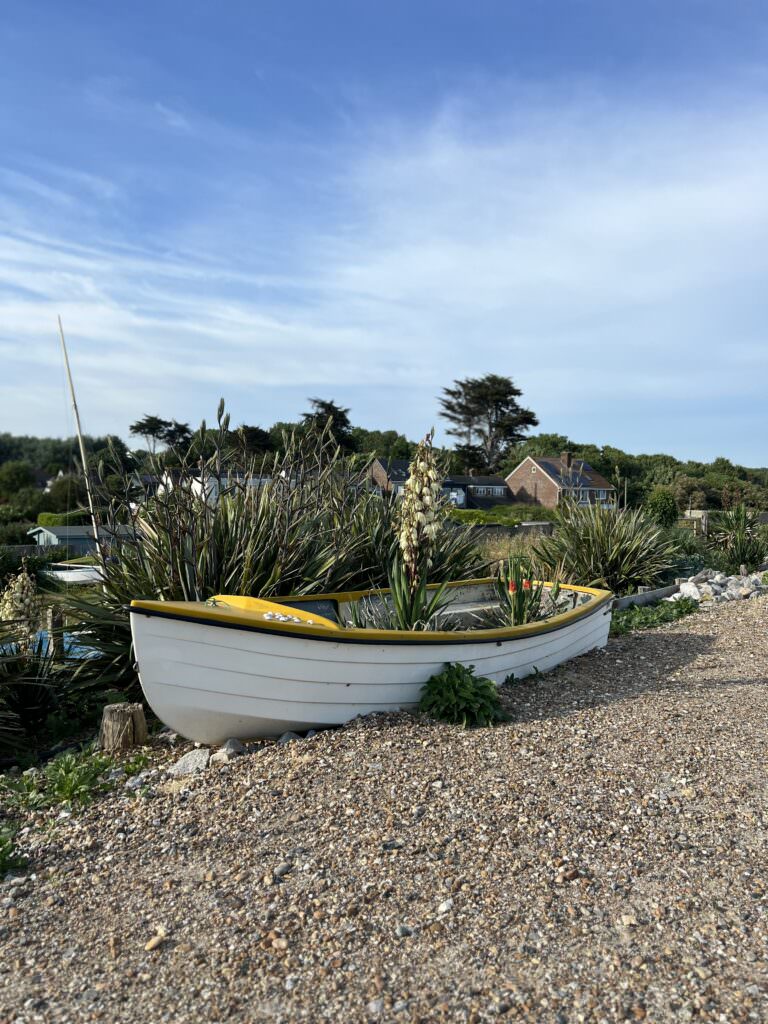 The Beach Hut
We stayed in 'Sand', and it was beautifully laid out and designed – seaside chic without being cheesy. The attention to detail with all the things you may need was great. For example, good quality cotton bedding and towels; the fridge had water, milk and a cheeky bottle of wine; the bathroom had a few bits and bobs you may have forgotten to pack; for me, that would be a shower cap. Etc. But the most astonishing thing for me was the view. I will never tire of it, and it's embedded in my memory bank.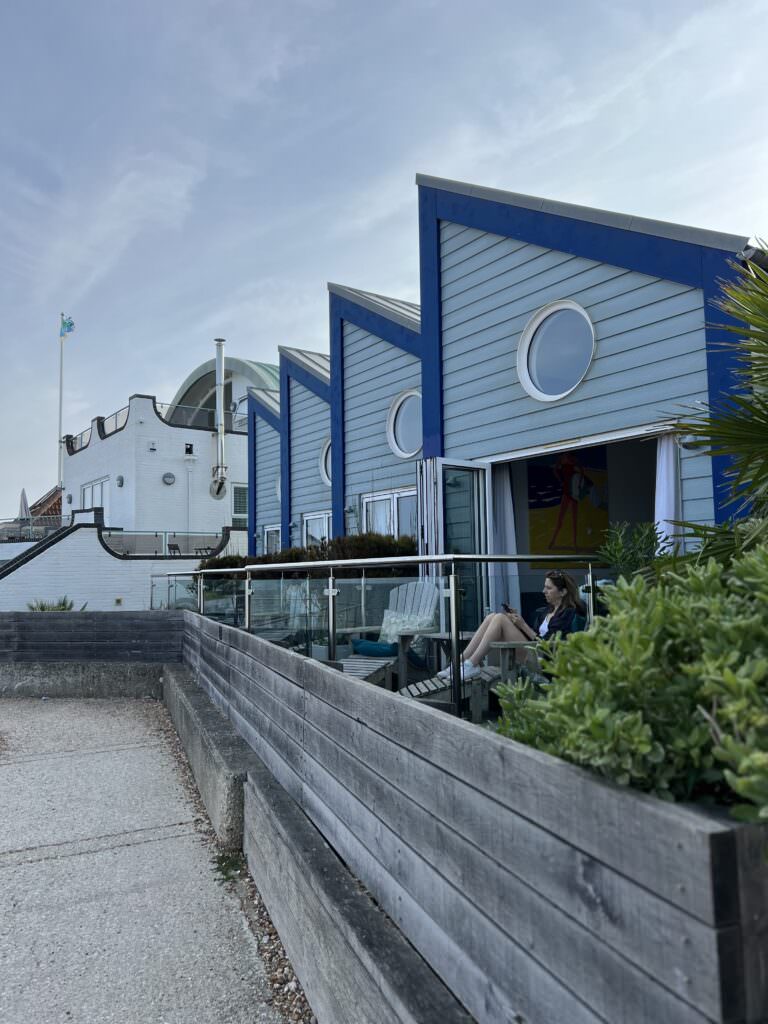 Best wishes
Anita xxx
pr invite