BATTERSEA POWER STATION: SHOP, EAT, DRINK, SEE AND DO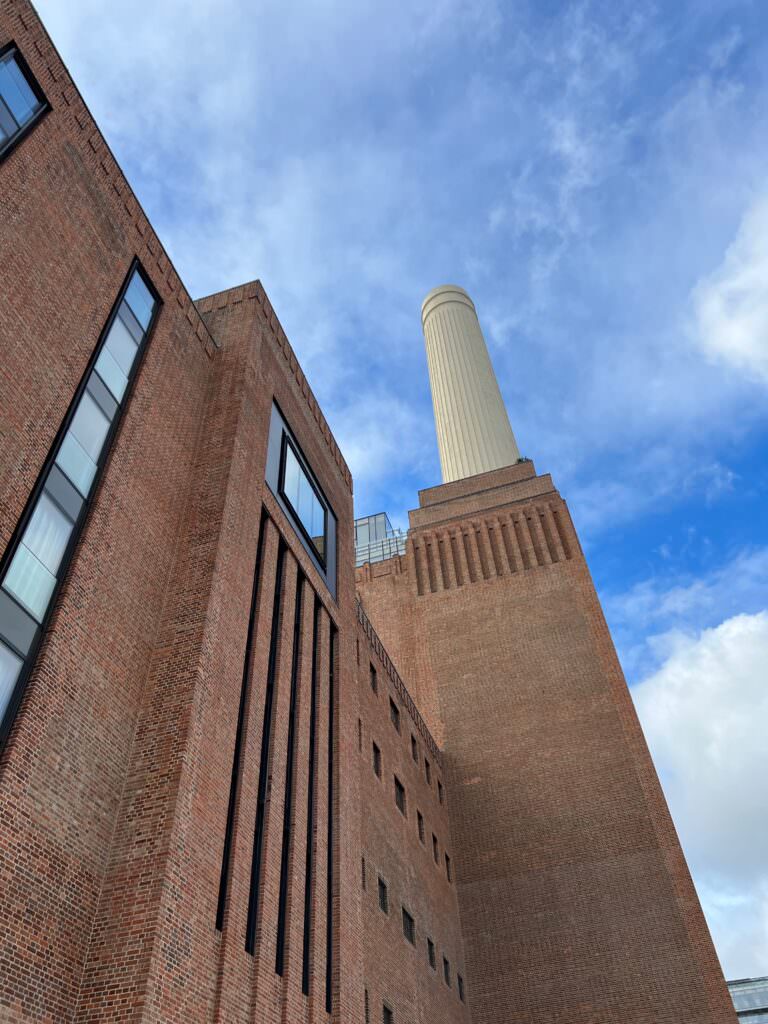 The iconic Grade II* listed Battersea Power Station @batterseapwrstn opened in October 2022, and the architecture didn't disappoint. So much so the architect took to stroking the bricks! It's free and worth a visit, and do book somewhere to eat and the Lift 109 in advance.
This legendary London landmark and the surrounding area have been brought back to life as one of the most exciting and innovative mixed-use neighbourhoods in the world – a place for locals, tourists and residents to enjoy a unique blend of shops, bars, restaurants, leisure and entertainment venues, parks and historical spaces.
The shops are a bit random…apart from Uniqlo and Zara, there's an odd mixture of shops open. You can buy a car and a watch worth thousands of pounds, but not everyday clothing for women in midlife. If you are visiting with shopping in mind, check their website to see if what's on offer takes your fancy.
TAKE IN A NEW 360-DEGREE VIEW OF LONDON
I highly recommend Lift 109 (from £15.90), and the journey begins in the Power Station's magnificent Art Deco Turbine Hall A, where through a carefully curated exhibition of original records and multimedia displays, you'll discover more about the building's rich heritage, its architectural significance and enduring presence in popular culture. Continuing onwards and upwards, constellations of light guide your way as Lift 109 makes its ascent up one of the iconic chimneys, and from 109 metres at the top, you will love the panoramic view.
Have you been yet, and what did you think?